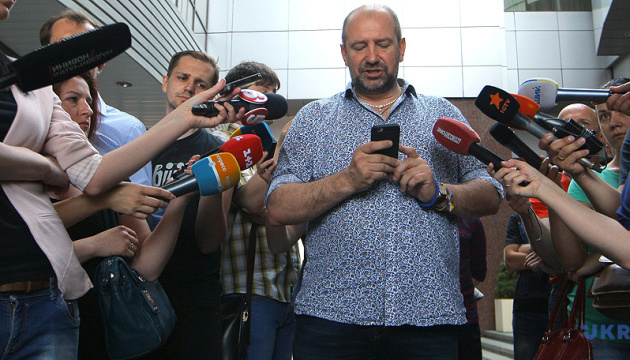 Ex-commander of Aidar battalion released from custody
Former Ukrainian MP and former commander of the Aidar battalion Serhiy Melnychuk, who was detained in Greece, has been released from custody, Director of the Consular Service Department of the Ukrainian Foreign Ministry Serhiy Pohoreltsev has told Ukrinform.
He said Melnychuk had been released according to a prosecutor's decision on the basis of a notice from Interpol's central body about the suspension of Russia's application and its review regarding the detention of Melnychuk.
Melnychuk wrote on Facebook on March 1 that he had been detained at the border with Greece at the request of Russia.
According to Melnychuk, he was placed on the international wanted list by Russia and detained at the border of Bulgaria and Greece.
The ex-MP said he was in the ward with his nine-month-old son and wife in the seventh month of pregnancy.
op