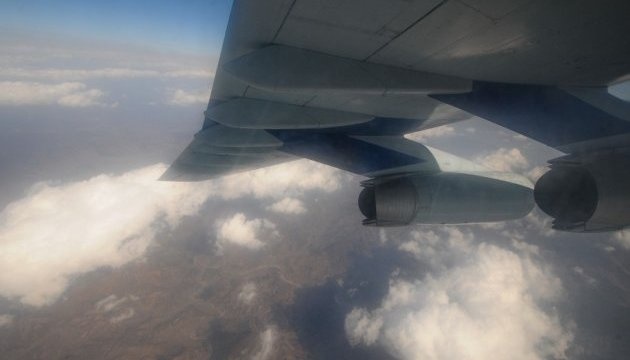 Plane crash in Iran: UIA experts return to Ukraine
The experts of Ukraine International Airlines (UIA), who were part of the interagency commission of investigation into the UIA plane crash in Iran, have returned to Ukraine.
"This morning, at the Boryspil Airport, we met our colleagues who were involved in the investigation into PS752 tragedy in Iran," UIA President Yevheniy Dykhne posted on Facebook.
After the arrival, experts Andriy Vasylenko, Vladyslav Petrenko and Andriy Fomichov went to the first floor of Terminal D to honor the memory of the crash victims.
As reported, Ukraine International Airlines plane (Flight PS752) heading from Tehran to Kyiv crashed shortly after taking off from the Imam Khomeini International Airport at about 06:00 Tehran time (04:30 Kyiv time) on Wednesday, January 8. There were 176 people on board – nine crew members (all Ukrainians) and 167 passengers (citizens of Ukraine, Iran, Canada, Sweden, Afghanistan, Germany, and the UK).
January 11, Iran announced that it had shot down the UIA passenger plane accidentally. The plane was perceived as a hostile object as it approached Iran's sensitive military base after take-off. Iran's Islamic Revolutionary Guard Corps accepted full responsibility for the downing of the Ukrainian airliner.
On January 9, a group of Ukrainian experts flew to Iran to investigate the plane crash. The group included representatives of the State Emergency Service, the Ministry of Defense, the Ministry of Foreign Affairs, the Ministry of Internal Affairs, the Security Service of Ukraine, the National Security and Defense Council, the State Aviation Administration, the National Bureau of Air Accidents Investigation and UIA.
The State Emergency Service rescuers returned to Ukraine on January 14.
ol