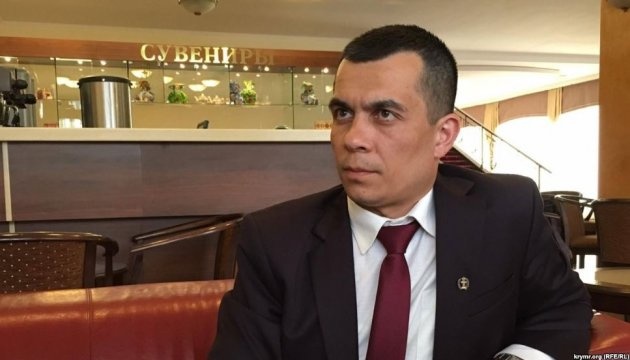 Lawyer for Crimean political prisoners detained 'for extremism' - journalist
Employees of the so-called Center for Combating Extremism have detained lawyer Emil Kurbedinov, who defends many of the Kremlin prisoners captured in Russian-occupied Crimea, journalist Anton Naumlyuk has said.
"Lawyer Emil Kurbedinov has been detained by employees of the Center for Combating Extremism on counts of [Article] 20.3 of the [Russian] Code on Administrative Offences (propaganda or public display of Nazi attributes or symbols, or attributes or symbols of extremist organizations, or other attributes or symbols, propaganda or public display of which is prohibited by federal laws)," he wrote on his Facebook page.
The report was confirmed by Kurbedinov's colleague, lawyer Edem Semedlyaev. According to him, the reason for the detention was a message on a social networking site. However, the reason, in his opinion, is the pressure that is being increased on lawyers and human rights defenders. In particular, Semdelyaev said, 77-year-old Lev Ponomaryov, director of the All-Russian Movement for Human Rights, was detained on December 5, and pressure was earlier exerted on Krasnodar lawyer Mikhail Benyash.
On January 26, 2017, members of the Center for Combatting Extremism detained Kurbedinov under the same article of the Code on Administrative Offences. His office and house were searched. The lawyer was arrested for ten days for reposting an announcement of a rally in Simferopol.
op