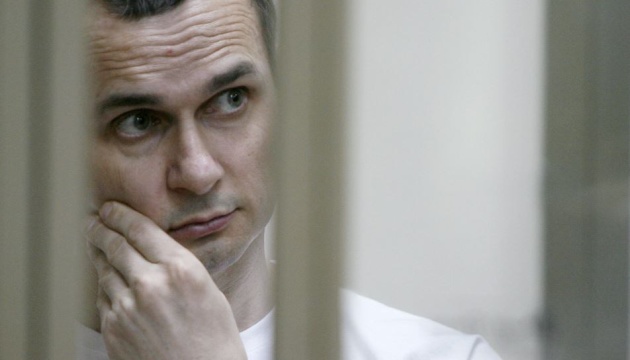 MEPs nominate Oleg Sentsov for Sakharov Prize
The biggest faction in the European Parliament - the European People's Party – has nominated Ukrainian film director Oleg Sentsov, currently illegally imprisoned in the Russian Federation, for the Sakharov Prize.
"The biggest political group in the European Parliament has nominated Sentsov for the 2018 Sakharov Prize," Rikard Jozwiak, the Brussels reporter of Radio Free Europe / Radio Liberty, posted on Twitter.
Oleg Sentsov was detained by Russian security services in Crimea in May 2014. He was sentenced to 20 years in a penal colony in Russia for alleged "plotting acts of terrorism."
On May 14, 2018, Sentsov declared a hunger strike demanding the release of all Ukrainian political prisoners of the Kremlin.
ol