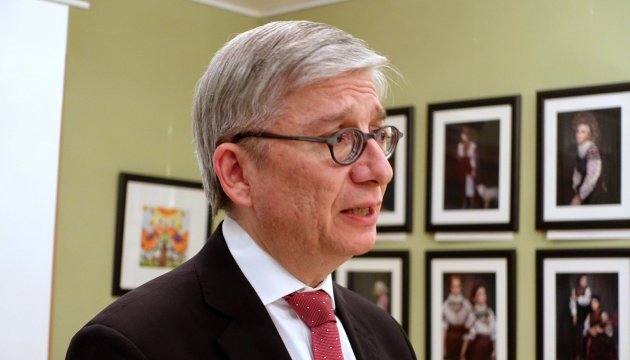 UWC president urges Israel to recognize Holodomor as genocide
President of the Ukrainian World Congress (UWC) Eugene Czolij, during his visit to Israel, called on the country's leadership to recognize Holodomor as an act of genocide against Ukrainian people.
"During meetings with high-ranking officials, the UWC president drew attention to the 85th anniversary of the Holodomor in Ukraine this year and called for Israel to participate in commemorations and recognize the Holodomor as genocide of the Ukrainian people, following the lead of 17 countries," the press service of the UWC reported.
The UWC president drew attention to the continuing hybrid aggression of the Russian Federation against Ukraine and its destructive consequences. In that context, Czolij highlighted the threat of Russian hybrid aggression for peace and stability in the world, and called upon Israel to support Ukraine in the defense of its territorial integrity.
He also urged officials to finalize the signing and implementation of the Free Trade Agreement between Ukraine and Israel for the benefit of both countries. 
Eugene Czolij met with Greek Orthodox Patriarch of Jerusalem Theophilos III, calling upon him to support the issuance of a Tomos of Autocephaly for the Ukrainian Orthodox Church.
ish