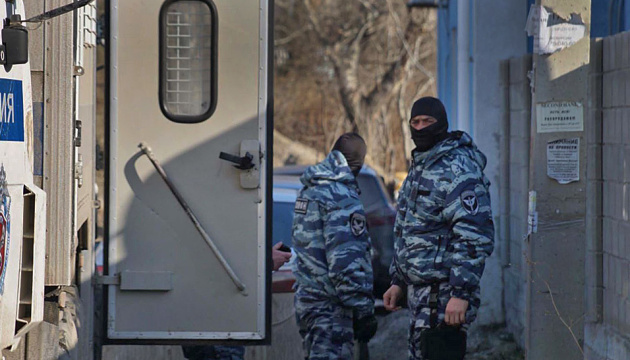 Large-scale raids taking place in Crimea
Large-scale raids on homes of Crimean Tatar entrepreneurs, patrons and activists take place in the occupied Crimea on Thursday morning.
"Black Thursday in Karasuvbazar (Belogorsk). Large-scale raids kicked off in Karasuvbazar In the early morning of April 26, 2018. Russian invaders raid into the homes of Crimean Tatar entrepreneurs, patrons, activists of the Crimean Tatar national movement Ali Bariev, Asan Bariev, Remzi Velilyaev, Resul Velilyaev, Ekrem Velilyaev, Zera Velilyaeva and their adult children," Chairman of the Mejlis of the Crimean Tatar people Refat Chubarov wrote on Facebook.
According to him, the raids also take place in all the branches of the leading Crimean food distribution company CrimeaOpt.
The operations are led by the officers of the Russian Federal Security Service, Chubarov noted.
ol