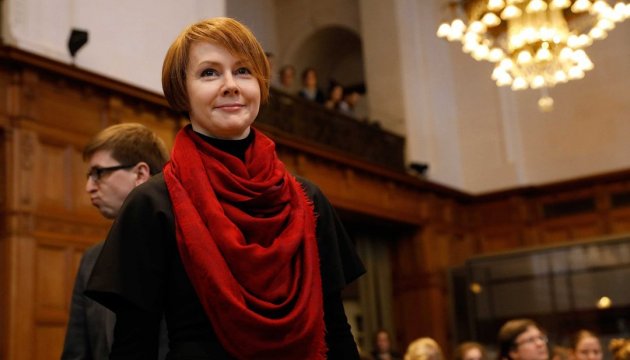 Ukrainian diplomat explains why Belarus cannot participate in peacekeeping force in Donbas
Belarus cannot participate in a UN peacekeeping force in Donbas due to its membership of the Collective Security Treaty Organization (CSTO).
Ukrainian Deputy Foreign Minister for European Integration Olena Zerkal said this live on the Channel 5 television channel on February 19, according to the 112 Ukraine television channel.
"As far as I know, Belarus has not quit the CSTO and is a member of this organization. If we exclude NATO, it is very logical that we do not say that CSTO countries also participate in the mission," Zerkal said.
Zerkal also commented on talks about the peacekeeping force. In particular, she stressed that "DPR" and "LPR" were not parties to the talks, therefore the efforts of Ukraine and its western partners were aimed at making Russia understand that "no one will play according to their rules."
Earlier, Belarusian Foreign Minister Vladimir Makei said that Belarus was ready to send its peacekeepers to Donbas. In November 2017, he made a similar statement on peacekeepers in Moscow.
The Collective Security Treaty Organization (CSTO, or Tashkent Treaty) is an intergovernmental military alliance, which includes Russia, Armenia, Belarus, Kazakhstan, Kyrgyzstan, and Tajikistan.
op