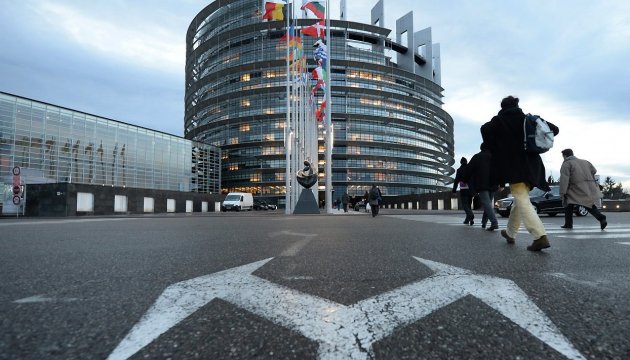 MEPs concerned about interference in NABU's activities
The European Parliament is concerned about the conflict surrounding the activities of anti-corruption institutions in Ukraine.
Dariusz Rosati (EPP), Michael Gahler (EPP) and Rebecca Harms (Green), key MPEs working on Ukraine, said this in a statement on Tuesday, an Ukrinform correspondent in Brussels reports.
"Against the background of the potential fruitful further developments in the EU-Ukraine relations, it is of crucial importance to have the full commitment of the Ukrainian authorities regarding the continuation of the ambitious reform agenda in line with European standards. In this respect, we would like to express our deep concerns regarding the recent developments in the field of anti-corruption, in particular the unprecedented attacks against the anti-corruption agencies (especially the National Anti-Corruption Bureau - NABU), and the dismissal of the head of the Verkhovna Rada Committee on Preventing and Countering Corruption," MEPs said.
According to the statement, anti-corruption institutions and activists, instead of being harassed by the authorities, should on the contrary be given autonomy, space and resources to work efficiently and at last free the country from the plague of corruption.
"Likewise, the judicial system should be free from any political interference and all judicial proceedings carried out in line with international standards," they said.
The MEPs expressed their readiness to work fruitfully with Ukrainian partners in order to speed up the reforms.
The EP also welcomed Ukraine's initiatives on its further integration with the EU Energy Union and Digital Single Market, the creation of a Customs Union, as well as the strengthening of cooperation in fields such as security and energy.
op