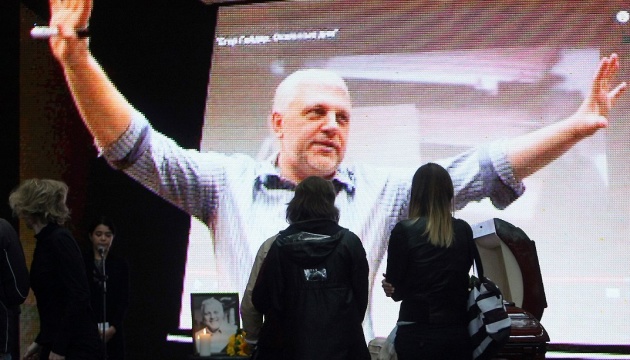 Pavel Sheremet to be added to Journalists Memorial in Washington
Newseum to add the name of Pavel Sheremet to its Journalists Memorial during June 5 Rededication, along with the names of another 13 world journalists killed in 2016.
On Monday, June 5, at 10 a.m., the Newseum will rededicate its Journalists Memorial, which recognizes men and women who died or were killed while reporting the news. The names of 14 journalists will be added to the memorial to represent all those who died in pursuit of the news in 2016.
The June 5 rededication ceremony marks the one-year anniversary of death of NPR photojournalist David Gilkey, who was killed in an attack by the Taliban while covering the war in Afghanistan.
Gilkey and Sheremet will be added to the Journalists Memorial along with journalists killed in Syria, Iraq, Libya, Somalia, Brazil, Mexico, India.
With this year's addition of 14 journalists, the memorial bears the names of 2,305 reporters, photographers, broadcasters and news executives from around the world, dating back to 1837.
As a reminder, Pavel Sheremet was blown up in a car downtown Kyiv on the morning of July 20, 2016. Prosecutor General Yuriy Lutsenko called the main version of the journalist's murder a revenge for his professional activities. Interior Minister Arsen Avakov did not rule out the version that it could be Russian authorities behind the assassination.
ol