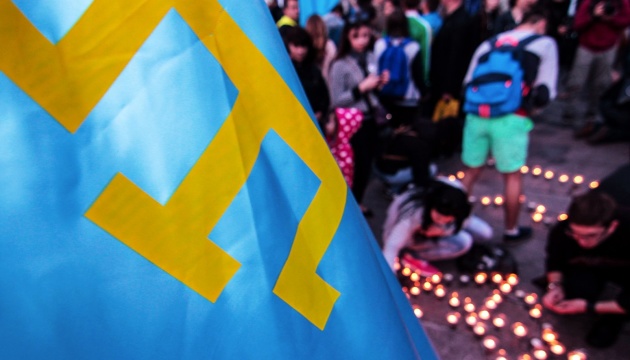 Security officials blocking actions of Crimean Tatars in occupied Crimea
May 18, the police in the occupied Crimea have blocked the passage to the commemorative sign for the victims of deportation of the Crimean Tatar people in 1944.
Journalist Anton Naumliuk posted this on his Facebook page.
"The Day of Remembrance of the Deportation of Crimean Tatars has begun. In Bakhchisarai, a police car has blocked the stone people have always laid the flowers to. In Simferopol, the court hearing in the trial of Akhtem Chiygoz, which the Crimean Tatars were going to attend, was canceled for alleged technical reasons. Two buses with policemen are now parked by the Supreme Court of Crimea," Naumliuk wrote.
According to him, several activists in Crimea were yesterday warned "about the inadmissibility of organizing unauthorized mass events" under which the occupying power means the events to commemorate the victims of the deportation of Crimean Tatars. At the same time, the "prosecutor's office" refers to a report filed by citizen Ivanov, who wrote a denunciation that the Mejlis was allegedly going to organize anti-Russian rallies.
ol