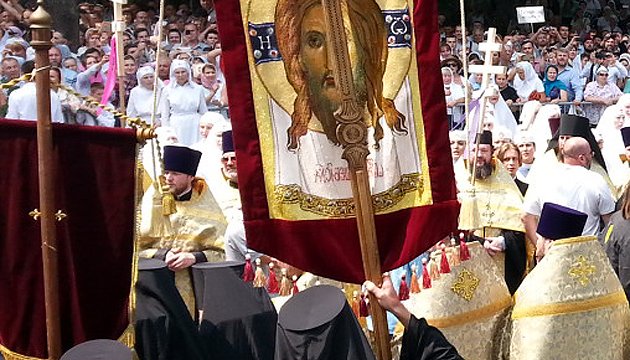 Orthodox piligrims marching through downtown towards Kyiv Pecherska Lavra
A dozen thousands of Orthodox believers is about to walk with miracle-making icons in a procession through Hrushevskoho street hading to Kyiv Pecherska Lavra monastery, Ukrinform has reported from the scene.
Eight buses with National Guards are leading the column followed by about two dozen police officers.
Also, the police are also standing on both sides of the column. Moreover, police are also riding the bicycles. Currently, police stopped traffic on the central street, the procession is gradually approaching the Cabinet of Ministers of Ukraine building.
The believers will be walking down Hrushevskoho street to reach their final destination - Kyiv Pechersk Lavra.
tl