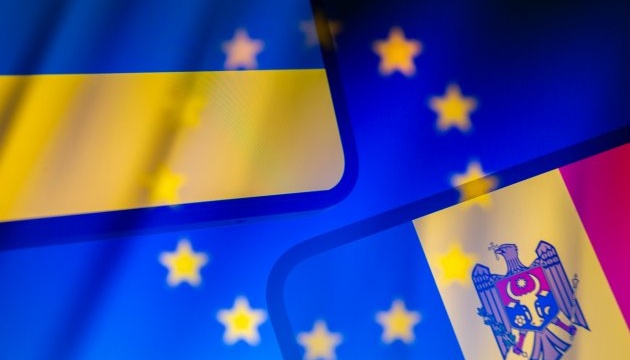 EU leaders to propose starting membership talks with Ukraine, Moldova - Reuters
The European Union executive will recommend on Wednesday that the bloc opens membership negotiations with Ukraine and Moldova once they meet outstanding conditions.
This was reported by Reuters with reference to own sources, according to Ukrinform.
It is noted that the expected EU recommendations will mean that formal negotiations with Kyiv and Chisinau could start next year.
According to the sources, the Commission's enlargement report - which will also cover progress towards membership by other EU candidates - was still to be finalised before official publication.
As reported by Ukrinform, the European Commission is set to present on November 8 an assessment of progress achieved by Ukraine and Moldova in fulfilling the criteria for EU membership.
Photo: eurotopics.net