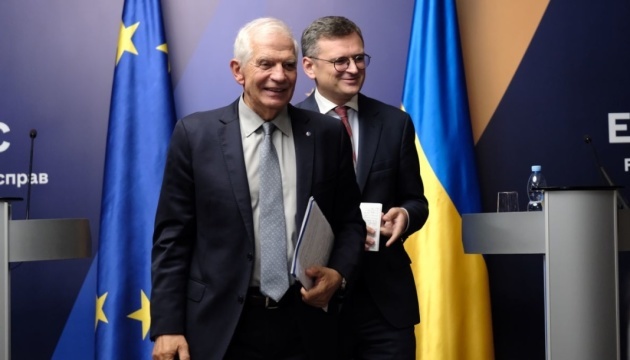 Europe in Kyiv tells world: we exist, we are independent, we will fight
The last few days have seen several significant visits by high-profile European guests to Kyiv. What does this mean?
The end of September and the beginning of October were marked by two, without exaggeration, large-scale events in the capital that even in the Great War could not have been dreamed of yesterday. It is enough to look at them, to understand their meaning...
October 2 - an unprecedented (for the first time outside the EU) informal meeting of foreign ministers of the 27 EU member states.
September 28 - almost simultaneous visits of NATO Secretary General Jens Stoltenberg, British Defense Minister Grant Shapps and French Defense Minister Sébastien Lecornu.
Is this a coincidence or a sign? A rhetorical question. It is clearly the latter. So what is it?
The situation around support for Ukraine, and for the world in general, is extremely dynamic, it is constantly changing. And the aforementioned "collective" visits are just one of the serious manifestations of these changes. What are we talking about? The point is that Europe and NATO are concerned about the current situation. That is why they want to demonstrate that, on the one hand, they will continue to support Ukraine, and on the other hand, they will maintain unity within the Alliance under any circumstances, regardless of the United States' involvement in this process.
The United States is currently experiencing a wave of instability, mainly due to the escalation of domestic political struggles related to the upcoming presidential election (the US temporary budget for 45 days does not include money for Ukraine). Critical tensions are created by statements made by the odious Donald Trump and some Republican Party figures who dance to his tune. For example, there are growing fears among Western analysts that if this figure becomes the head of the United States again, this "version of Trump" that the civilized world, especially Europe, will likely face will be much more shocking and outrageous than what we have seen before.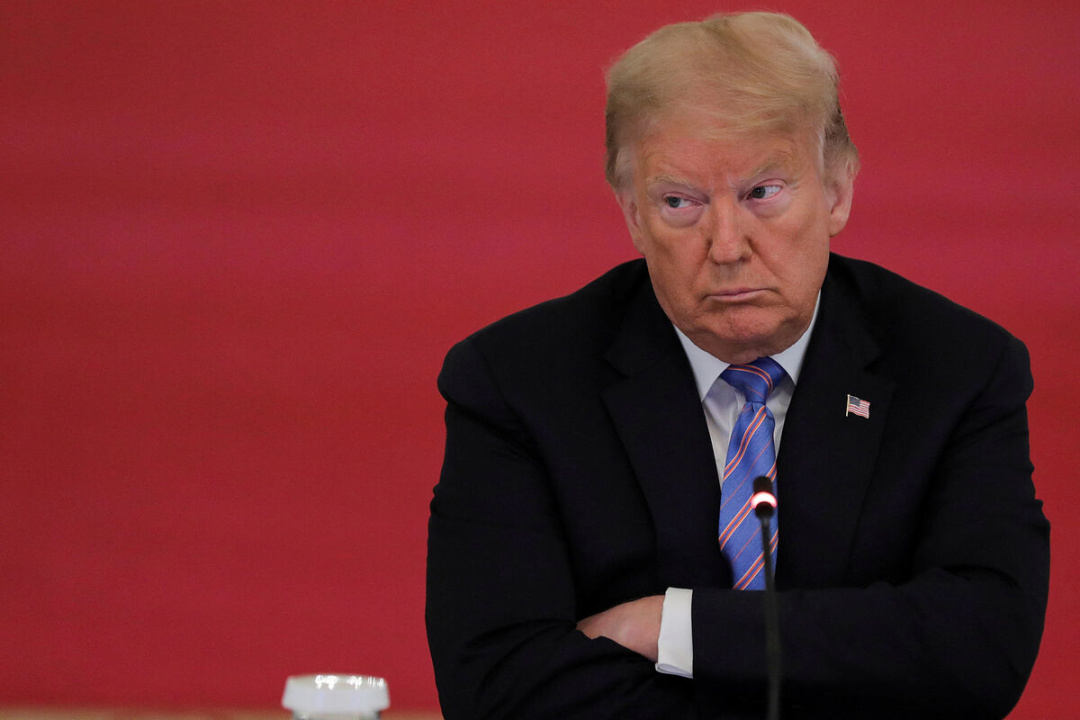 Let's not forget about the destabilizing factor of Viktor Orban in Hungary and the victory of Robert Fico's pro-Russian party in the Slovak parliamentary elections. And add to that the elections in Poland, which, although they will take place in two weeks, have already provoked a lot of noise in the world and anxiety in Ukraine. And, let's not forget about the aggressor state of Russia: against this background, the Kremlin is surely rubbing its bloody hands together with glee.
Thus, consciously or subconsciously, the above shows that Europeans are demonstrating their readiness to respond to all these challenges in several ways. First, they are demonstrating this to Ukraine, which desperately needs not only material support with weapons and money, but also moral support to the same extent. Second, it is to show our allies in the United States. Third, of course, Russia: you're celebrating too early. And finally, fourthly, they are demonstrating this to themselves, that is, Europe to Europe, that it is able to unite, able to continue the chosen line on its own, because now it is also about its survival as a full-fledged center of geopolitical influence.
Europe is demonstrating its subjectivity, trying to act proactively
"We are talking about the intertwining of several topics at once, because the world is global, the world is interdependent. And, for example, what happens somewhere in distant Hong Kong, on its financial exchange, is instantly reflected in London, Paris, New York... This is an objective fact, and we must only, as they say, take it into account. As for Europe's position, I am pleased with it. It means that we are really being extended a helping hand. And now it is up to us, our government, to ensure that this hand does not hang in the air. If we want everything that is called a civilized European country to happen in the state of Ukraine, we must accept this hand and thank them for the proposals, ideas, and sometimes even demands that they put forward, hoping that we will finally realize that without this we will not reach the level of a European country with a capital E," Volodymyr Ohryzko, Minister of Foreign Affairs of Ukraine in 2007-2009, comments to Ukrinform.
Of course, the diplomat points out, Europe itself has corruption, nepotism, and telephone law. Would anyone deny this? No. The only question is to what extent the state apparatus and society as a whole are imbued with these negative phenomena.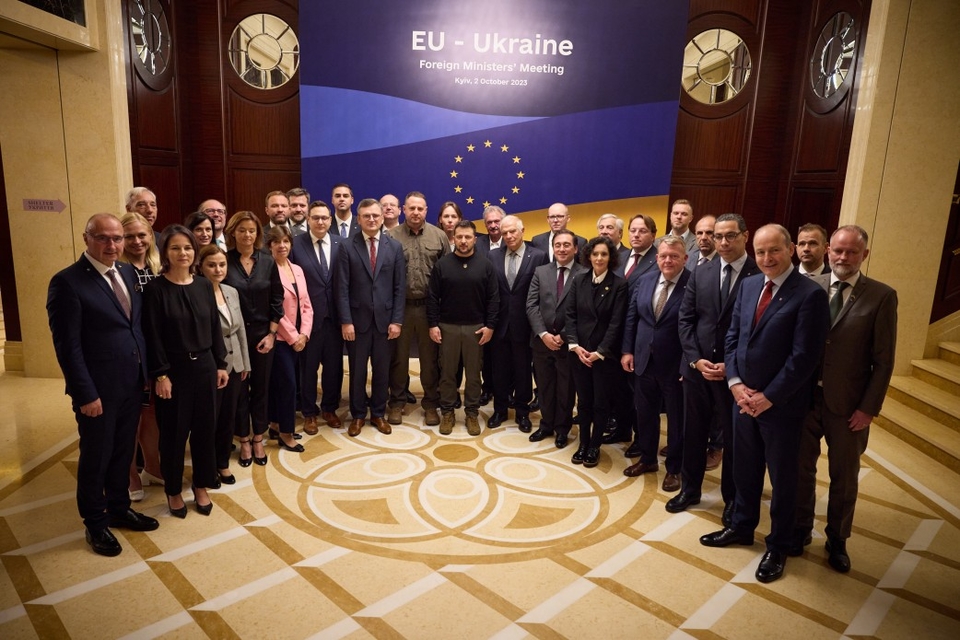 "We are offered to follow the model of the civilized world and do it transparently, setting a clear watershed between the Ukraine of the future and what is happening "across the pond", where the situation is losing and has no chance. They want to help us become different. I think that this is the main signal that all those who have visited Kyiv in recent days are sending us," the former minister said.
And in the context of Stoltenberg, this is also a signal regarding NATO.
"It has been repeatedly said that it is not so much the army that joins the Alliance as society. We need steps, a clear list of which we have already received in Vilnius, in a letter from the White House. And in this we again intersect with the fact that the same is required for association with the EU. We are told: "Friends, we are with you, we want to help you as much as you need, but don't forget to help yourselves as well," the diplomat emphasized.
Are these visits a signal to the United States?
"For the United States, where very negative processes are taking place because of this extremist wing in the Republican Party? Absolutely, yes. Even if Trump comes to power for the second time, Europe will be different. Europe has realized what the Russian threat is directly. And it is no coincidence that the EU is building fences, including automobile fences, on the borders with Russia and Belarus - diplomatic, financial, and trade fences... Europe is now showing that it is a global powerhouse, and most importantly, that it is not going to give up on this," adds Mr. Ohryzko.
According to the expert, a huge achievement of European politicians is that they have already psychologically joined Ukraine to themselves. Of course, this is not yet a formal act of signing agreements, but it is a mental act.
"Everything happens first in the head. If the EU leaders have decided that Ukraine should become part of Europe not only territorially, then everything else is just the realization of this derivative idea. - Mr. Ohryzko assures. - "It seems to me that Europe is clearly demonstrating with all these visits that it is mentally already with us, and we are with it. We are a part of that future Europe, because Ukraine's accession to NATO and the EU will bring not just changes on the continent, it will be geopolitical changes. And this is also a signal to them, a confirmation of the correctness of their mental choice."
Finally, regarding Russia.
"With Robert Fico, 'the grandmother was right'. Slovakia still faces very difficult negotiations on the formation of a coalition. And it is not at all certain that Fico will be able to form a government. Moreover, knowing his anti-European and pro-Russian sentiments, I think not all political forces will want to be in the same boat with him. That is, even if his party joins the coalition, it will not mean general support for his course. Balances and deterrence will work. So it's too early for Moscow to pop the champagne," emphasizes Volodymyr Ohryzko.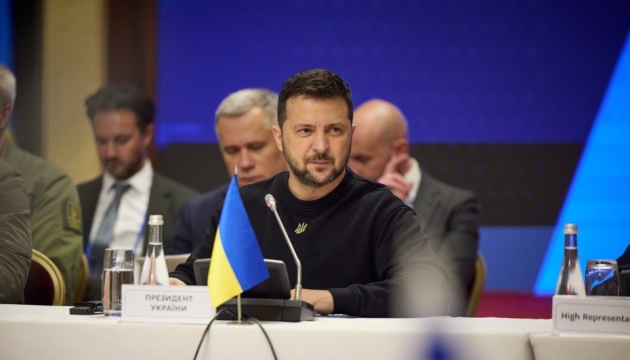 Diplomat Vadym Triukhan: "The internal political situation in the world's leading capitals is becoming seriously complicated. The further we go, the more the chances of not fully adequate leaders coming to power increase. The United States is just one example. Slovakia is a vivid example of the fact that a coalition of fanatics can form in Europe. But not fanatics of Russia, because that's a bit simplistic, but fanatics who care about their own interests first and foremost."
Orban is not just sympathetic to Putin for no reason. In this way, he relies on the electorate that keeps him in power: "A similar situation may eventually arise in Poland, where an alarming trend is also evident. Something similar sometimes breaks through in the Czech Republic, where, despite a powerful president, a fairly large proportion of voters are dissatisfied with their country's position in the EU and NATO, and generally oppose government policy. Political leaders in the EU and NATO member states understand the consequences of such transformations. That is why they are already trying to consolidate the European continent and show this to their voters, first of all, and also to show the Russians that, no matter how much money you invest in the implementation of the principle of 'divide and rule,' the EU and NATO will still remain a single organism."
This is also a signal to the Americans.
"The Europeans are trying to demonstrate their subjectivity in this way, to show the next, 47th president of the United States, whoever it is, that Europe is not giving up, that Europe will not tolerate the disregard for it that Trump showed during his first term, and that he will 100% show again if, God forbid, he becomes president for the second time. So visits to Kyiv are quite logical steps. And they are definitely not spontaneous, but coordinated. Ukraine is the best reason for the Europeans to demonstrate their capacity," Vadym Triukhan says.
They do not consider the possibility of our defeat: Western arms manufacturers want to build joint ventures in Ukraine
The political and diplomatic dimension is, without exaggeration, very important, but for our country, which is fighting for its survival 24/7, the issue of obtaining additional weapons remains No. 1. That is why we place a special emphasis on the simultaneous visit to Kyiv by NATO Secretary General Jens Stoltenberg, British Defense Minister Grant Shapps and French Defense Minister Sébastien Lecornu.
How exactly did Ukraine benefit from this?
First of all, Vadym Triukhan drew attention to a certain symbolism in the context of the visits of Schapps and Lecornu. Just as once, during the victorious Crimean War of 1853-1856, British and French cannons shelled Sevastopol, so now their Storm Shadow and SCALP missiles are hitting the occupiers' targets on the temporarily occupied peninsula.
"Russia lost that war, and it will lose now. I think that during the visit of the British and French, Crimea was also discussed. Given the successful experience of using their missiles against Russian military targets on the peninsula, we should expect new deliveries. Although this has not been officially announced for obvious reasons," the diplomat said.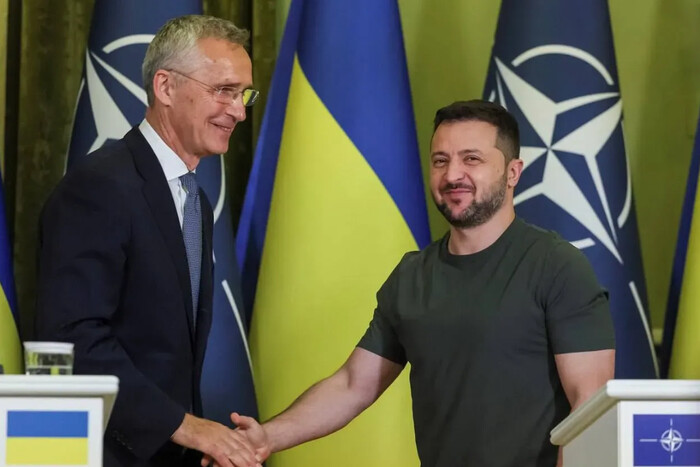 Our key Western partners are not slowing down.
"Both the United Kingdom and France are crucial countries not only in terms of supplying us with missiles and other military equipment, but also in terms of producing these weapons. Therefore, the fact that they were here shows that negotiations are continuing, and that they are looking for mutually acceptable models of cooperation on the most effective types of weapons that can be jointly produced with them."
Political analyst Ihor Reiterovych says that although the visits were perceived as unannounced, they were clearly planned.
He also mentioned the prospects of launching joint projects, for example, in the production of ammunition, increasing the number of Ukrainian military personnel to be trained by the British and French, and transferring additional equipment. But.
"The talks were not so much tactical as strategic. The machine is gaining momentum - there will be many more such visits. And at the level of the defense ministries," the political scientist says.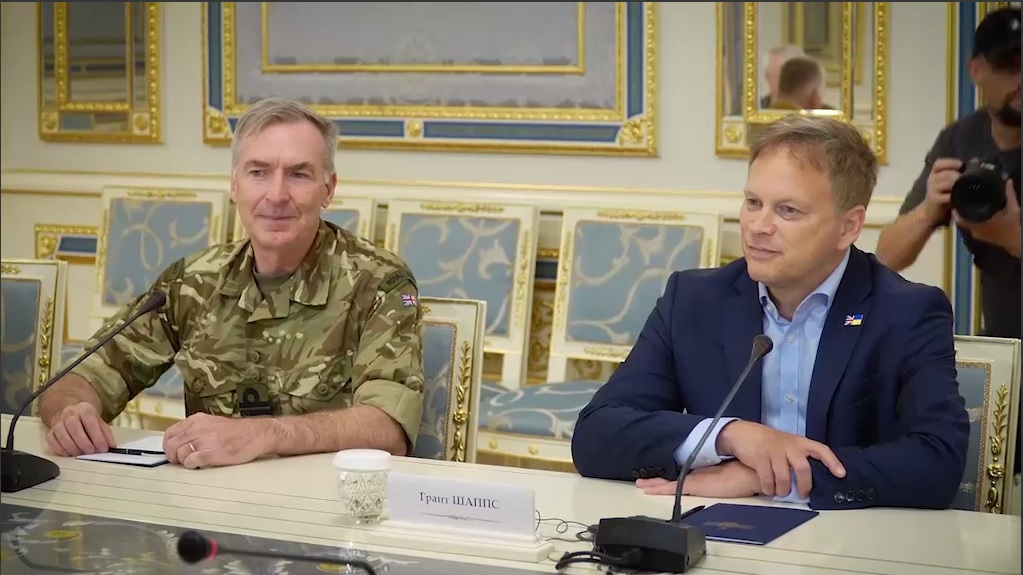 Finally, Oleksandr Kovalenko, a military observer with the Information Resistance group, is also sure that such delegations from different countries and with the participation of the NATO Secretary General do not come for nothing.
"The goal is to supply Ukraine with additional weapons. This concerns not only the new nomenclature, but also an increase in the volume of what has been supplied before. Of course, a very important aspect is the options for future cooperation between Ukraine and its partners," the analyst said.
What is meant by "future cooperation"? According to the expert, when we say, for example, that Ukraine can build a plant together with the German concern Rheinmetall, when we say that Ukraine has agreements with Sweden on the production of CV90 infantry fighting vehicles, we must understand that these opportunities will most likely be realized after the war is over.
"Such a plant will immediately become the No. 1 target for a strike by the Russian occupiers," Mr. Kovalenko says, "so now it will most likely be cooperation at the level of maintenance and repair of equipment.
That is, at this stage we are talking about a small enterprise.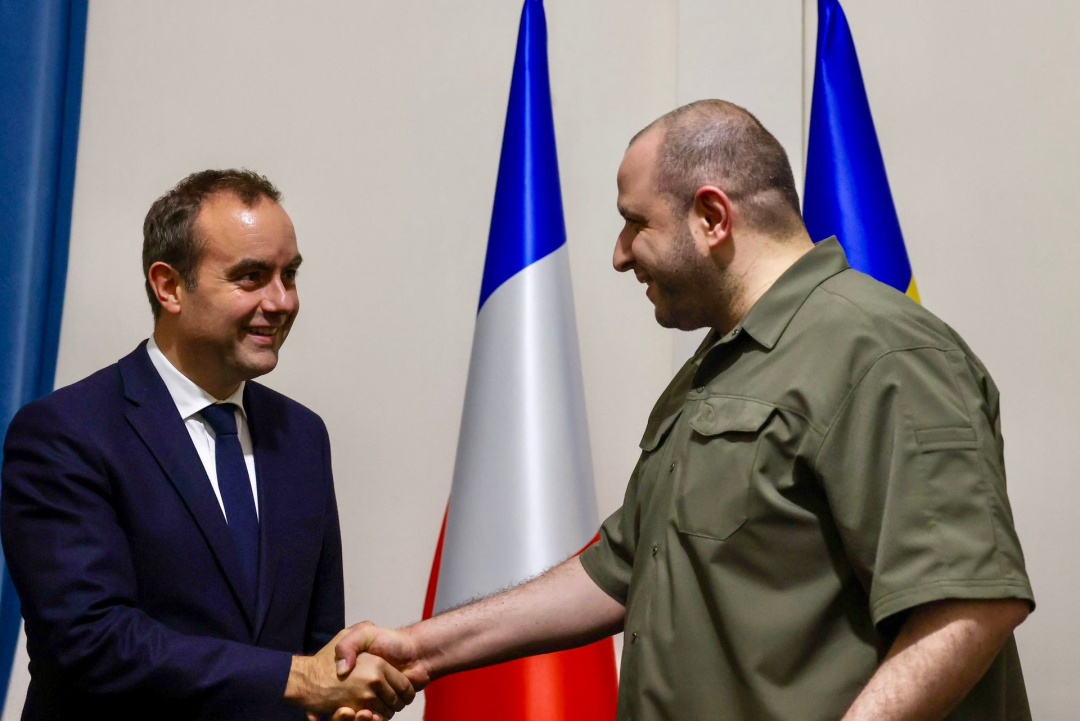 "But our partners understand that after the victory, Ukraine will become a kind of investment Klondike for Western countries and beyond. Large investments will be made in Ukraine, in particular in everything related to the military and technical industry. That's why some defense companies, such as German and French, are already taking their places in line in advance," assures the observer of the Information Resistance group.
Based on the expert's final sentence... This visit shows that the West does not consider the possibility of Ukraine's defeat on the battlefield at all, but only thinks about victory. When this will happen is a matter of time. However, they are preparing now.
Myroslav Liskovych. Kyiv