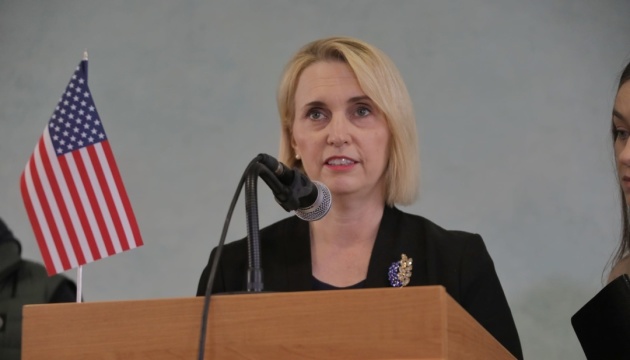 U.S., Denmark to strengthen Ukraine's cybersecurity
The United States and Denmark have announced their partnership to reduce cybersecurity vulnerabilities and build cyber resilience in Ukraine's critical infrastructure through the USAID Cybersecurity for Critical Infrastructure in Ukraine activity.
According to the U.S. Embassy in Ukraine, Denmark is investing $2.8 million (DKK 20 million) in the activity, Ukrinform reports.
"Strengthening Ukraine's cyber capabilities is critical to protecting the country's institutions and infrastructure against the increased cyber attacks resulting from Russia's war. I welcome Denmark's $2.8m investment in the USAID Cybersecurity for Critical Infrastructure in Ukraine activity and look forward to working together to enable Ukraine to withstand Russia's cyber aggression," said United States Ambassador to Ukraine, Bridget Brink.
The embassy said that the United States, with this new support from Denmark, will continue its work to strengthen Ukraine's cybersecurity enabling environment, including its laws, regulations, and institutional frameworks; develop Ukraine's cybersecurity workforce, including building the capacity of existing experts and by developing a dedicated cybersecurity workforce pipeline; and by building trust and collaboration between the public and sectors to form a more resilient Ukrainian cybersecurity industry.
The United States, through USAID's Cybersecurity for Critical Infrastructure in Ukraine activity, has been essential for providing state institutions and key infrastructure with the tools and cyber expertise they need to keep running and to meet the needs of the Ukrainian people during the war. The activity has also supported Ukraine's efforts to form partnerships with international cybersecurity actors, including Ukraine's State Service for Special Communication and Information Protection launching cooperation with the U.S. Cybersecurity and Infrastructure Security Agency (CISA).
Earlier in 2023, New Zealand made its contribution to the cyber security programs of the USAID project, investing $0.49 million.