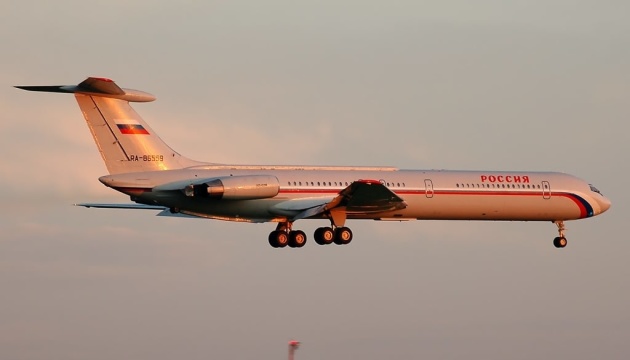 Russia's military VIP plane makes rare flight to North Korea, returning in two days
A VIP Russian military plane landed in Pyongyang this week, days after North Korean leader Kim Jong-un made a rare trip to the neighboring country for talks with Putin that were likely to focus on arms supplies.
This was reported by Bloomberg, Ukrinform saw.
Flight tracking service FlightRadar24 shows that the Il-62M aircraft operated by the Russian Air Force left Moscow for Pyongyang and arrived on Tuesday morning. The aircraft's registration number indicates that it was the same plane Russia sent to North Korea in August, just days after Defense Minister Sergei Shoigu traveled to Pyongyang, where Kim showed him the available weapons.
Data from FlightRadar24 also show that the plane returned to Russia on Thursday after staying grounded in North Kirea for two days.
North Korea's state media did not report the flight while the Russian Defense Ministry did not respond to an enquiry for comment.
It reported that the silence surrounding the flight suggests there were military officials on board who were flying to negotiate weapons or technology transfer.
North Korea has had almost no international air traffic since it shut its borders at the start of the pandemic in early 2020. The arrival of the two planes in less than two months underlines cooperation between Russia and DPRK, which have grown closer amid efforts by the U.S. and its partners to isolate them both through international sanctions.
As Ukrinform reported earlier, Russian Foreign Minister Sergei Lavrov plans to visit Pyongyang next month to develop agreements between the leaders of Russia and North Korea.
Photo: parfaits via Wikimedia Commons