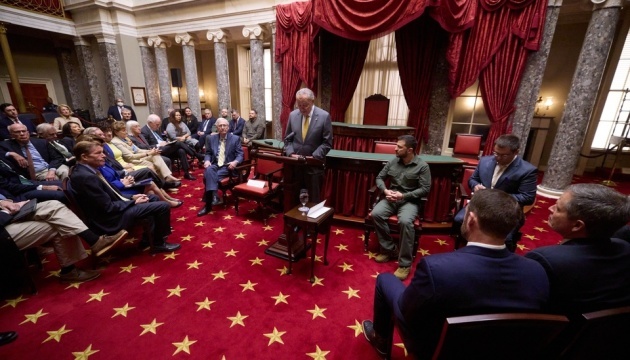 Zelensky meets with leaders of Democratic and Republican parties
In Washington, D.C., President of Ukraine Volodymyr Zelensky met with Senate Democratic Leader Chuck Schumer, Senate Republican Leader Mitch McConnell and senators.
The Head of State noted that the meeting was another confirmation of the strategic partnership between the two states, the President's Office informs.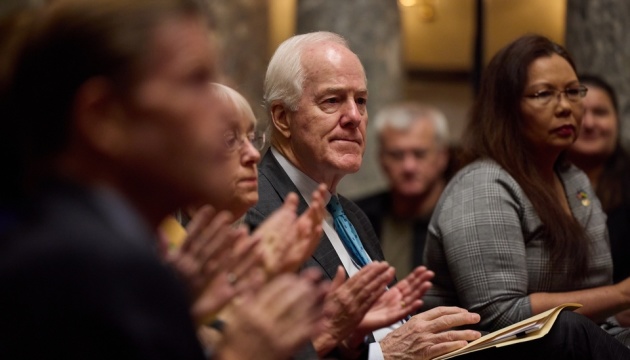 "Thanks to the Senate, thanks to the President of the United States, thanks to every citizen of the United States, Ukrainian soldiers are clearing our land of Russian invaders. Supporting Ukraine means strengthening NATO's eastern flank. And our victory will be a joint victory of the peoples of Ukraine, the United States and the entire free world," Zelensky said, addressing the meeting participants.
He briefed the senators on the current situation at the front, Ukraine's priority defense needs and the necessity to boost the capabilities of Ukrainian air defense, especially as winter approaches.
The President thanked the attendees for each of their votes in support of Ukraine, for each bill aimed at bringing Russia to justice, imposing sanctions on Russian criminals and achieving a just peace.
Zelensky expressed hope that Congress would continue to adopt important decisions to financially support our country. The absolute importance of responsibility for the use of the assistance provided and the implementation of appropriate reporting was emphasized separately.
The Head of State discussed the implementation of the Peace Formula with the senators, in particular the need to involve the states of the Global South in this process, as well as global geopolitical challenges.
The parties emphasized the importance of the post-war recovery of our country and welcomed the appointment of U.S. Special Representative for Ukraine's Economic Recovery Penny Pritzker.
As reported, President of Ukraine Volodymyr Zelensky is visiting the USA. He took part in the 78th session of the UN General Assembly. On September 21, the President arrived in Washington, where, in particular, he is to meet with U.S. President Joe Biden.