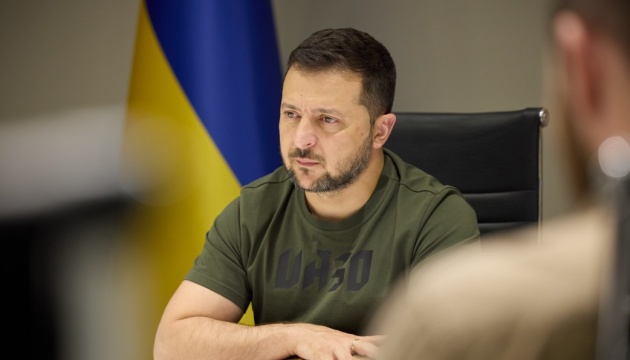 Zelensky comments on Lavrov's expected presence at UNSC
It is the United Nations that determines the format of its events, not Ukraine, said President of Ukraine Volodymyr Zelensky, who commented on the upcoming UNSC meeting regarding Ukraine, which will be attended by Russian Foreign Minister Sergey Lavrov.
Zelensky spoke on Monday in New York, answering journalists' questions during his visit to Staten Island University Hospital, Ukrinform's own correspondent reports.
"We didn't choose this format," he said. "If the UN believes that a terrorist state should be there, then this is a question to them."
As Ukrinform reported, on September 20, the UN Security Council will hold an open debate on Ukraine, which will be attended by heads of delegations who arrived in New York for the high-level week of the UN General Assembly.
On Monday, Zelenskyi spoke with wounded Ukrainian soldiers undergoing treatment at Staten Island University Hospital.