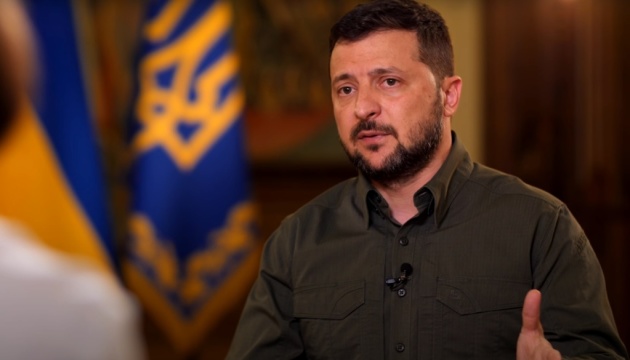 Ukraine defending global values at highest human cost - Zelensky
Ukrainians protect the values of the whole world in its fight against Russia, paying the highest cost, which is the lives of its people.
As reported by Ukrinform, President of Ukraine Volodymyr Zelensky said this in an interview with CBS News.
"We're defending the values of the whole world. And these are Ukrainian people who are paying the highest price. We are truly fighting for our freedom, we are dying. We are not fiction, we are not a book. We are fighting for real with a nuclear state that threatens to destroy the world," he said.
According to him, Putin will use the threat of nuclear war to inflame instability in the U.S. and Europe.
"I think that he's going to continue threatening," Zelensky said. "He is waiting for the United States to become less stable. He thinks that's going to happen during the U.S. election. He will be looking for instability in Europe and the United States of America. He will use the risk of using nuclear weapons to fuel that [instability]. He will keep on threatening."
As Ukrinform reported earlier, SBU counterintelligence and other elements of Ukraine's defense forces are running large-scale inspections of radiation safety throughout Ukraine due to constant threats voiced by the Kremlin regarding the use of a so-called "dirty" bomb.