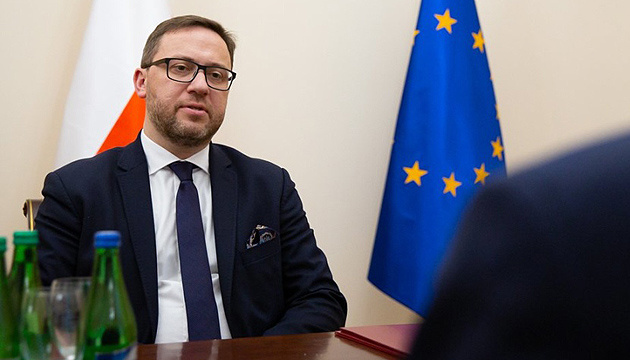 Polish Ambassador: Best response to Russian nuclear blackmail "not to be intimidated"
The Ambassador of Poland to Ukraine, Bartosz Cichocki, believes that although the topic of Russia potentially starting a nuclear war should be taken seriously, one should not give in to Russian blackmail.
The diplomat expressed the opinion in an interview with the BBC, reports Ukrinform.
The ambassador noted that Russian claims that Poland could be the target of a Russian nuclear strike are "terrible" and that the move to deploy tactical nuclear arms in Belarus is "very bad."
"Unfortunately, in the 21st century, we must seriously consider the topic of a nuclear war that Russia can start. However, if you give in to blackmail - it's like in the case of a terrorist, a kidnapper - it will only encourage them to make further threats and attacks... It seems to me that the best response to such nuclear blackmail is not to be intimidated. Then, perhaps, this terrorist will understand that their threats against us do not work," said Cichocki.
As reported, Polish Prime Minister Mateusz Morawiecki said in June, against the backdrop of the threat of Russian nuclear weapons being deployed in Belarus, that Poland is ready to host NATO nuclear weapons.