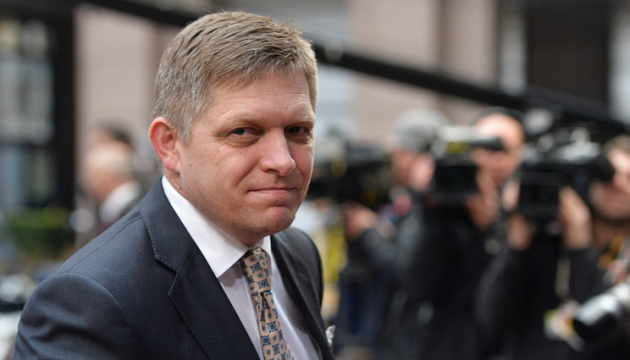 Slovakia's opposition leader plans to cease military support to Ukraine
Former Slovak prime minister and opposition leader Robert Fico, whose party could claim victory in snap parliamentary elections this month, plans to withdraw defense assistance for Ukraine.
That's according to the Associated Press, Ukrinform reports.
It is noted that Fico, who was in power in Slovakia from 2006 to 2010 and from 2012 to 2018, is the main contender for the prime minister's post. He and his left-wing Smer party are running an election campaign that highlights pro-Russian and anti-American agenda.
If Smer joins the government, Slovakia will no longer send weapons and ammunition to Ukraine, according to Fico.
No amount of Western weapons arriving in Ukraine will change the course of the war, Fico believes.
He noted that the EU and the U.S. should use their influence to force Moscow and Ukraine to conclude a compromise truce.
As Ukrinform reported earlier, in May 2023, Slovakian President Zuzana Caputova said she intended to sue the opposition leader and former Prime Minister Robert Fico for his comments after he branded her an "American agent."
Fico has consistently opposed military aid to Ukraine and called for a diplomatic solution to the war, which Moscow has been waging since the end of February 2022.