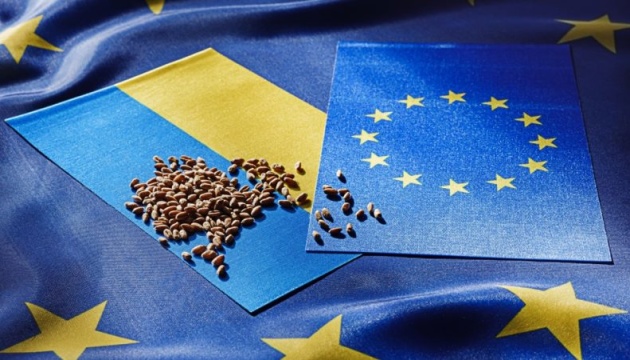 European Commission calls on Poland, Hungary and Slovakia to be constructive regarding Ukrainian grain
The European Commission called on Poland, Hungary and Slovakia to be constructive after they unilaterally declared they would continue to ban grain imports from Ukraine despite the Commission's decision to end the ban.
That's according to Reuters, Ukrinform reports.
"We are aware of some Member States' announcements in respect to unilateral measures. What is important right now is that all countries work in the spirit of compromise and engage constructively," a Commission spokeswoman said.
Poland, Slovakia and Hungary all announced on Friday they would keep their own restrictions on Ukrainian grain imports despite the European Commission's decision.
"Our focus now is to put in place and make work the new system just announced," the Commission spokeswoman said, adding a meeting with representatives of all the interested EU countries on Monday would provide an opportunity to discuss the issue further.
As reported, in May 2023, the European Commission banned the import of wheat, corn, rapeseed and sunflower from Ukraine to Bulgaria, Hungary, Poland, Slovakia and Romania at the insistence of these countries. On June 5, the ban was extended until September 15, 2023.
On September 15, the European Commission decided not to extend temporary restrictions on Ukrainian grain exports to five neighboring countries.