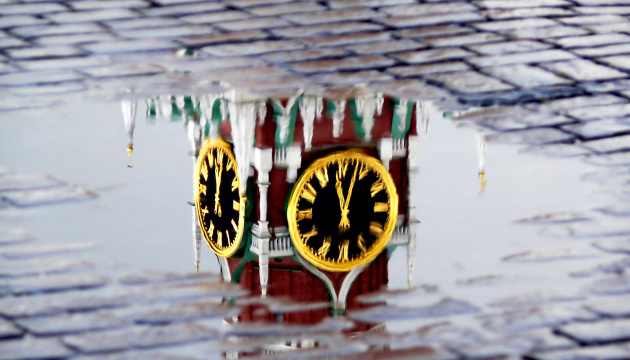 Kremlin wants North Korea to launch "representations" in Donetsk, Luhansk
Russian President Vladimir Putin persuaded Kim Jong Un to open North Korea's "diplomatic missions" in temporarily occupied Donetsk and Luhansk.
This was reported by the Center for National Resistance, Ukrinform saw.
Following the meeting of the two dictators on September 13, a number of agreements were signed in relation to the temporarily occupied territories of Ukraine, including on the creation of pseudo-diplomatic institutions, the nonprofit reports citing sources.
It has been established that the main task of these "representations" will be to facilitate the inflow of workers to the occupied territories and the involvement of North Korean citizens in construction work in the said regions.
As noted by the Center for National Resistance, such actions on the part of the Kremlin testify to the lack of a sufficient number of workers from Russia or labor migrants from Central Asia, who could be deployed for both for constructing fortification infrastructure for the Russian troops in the temporarily captured territories of Ukraine, and general construction works for the occupying administrations.
Attempts to recruit labor migrants to the Russian army ranks had already been recorded this spring and summer. The NGO does not rule out the possibility that North Korean workers will be used for supporting the Russian invasion force.
The report says in early July, the Russian Ministry of Foreign Affairs established its regional "representative offices" in the occupied territories of Donetsk and Luhansk regions, tasked, among other things, with attracting foreigners to labor migration and helping foreigners set up businesses in the said regions.
Also, these pseudo-institutions are engaged in facilitating the launch of more pseudo-diplomatic missions and similar "organizations", which will give grounds to claim "international recognition" of these territories as part of Russia. Until 2022, a similar role had been played by the "representations" of the so-called Commonwealth of Unrecognized States: Abkhazia, the Nagorno-Karabakh Republic, Gagauzia, the Transnistrian Moldavian Republic, and South Ossetia.
As reported, North Korean leader Kim Jong-un was on a visit to Russia on September 13-17.
During the trip, the DPRK leader met with Vladimir Putin for talks at the Vostochny Cosmodrome in the Amur region.
After talks with Kim Jong-un, Putin said Russia and North Korea saw certain prospects in the field of military-technical cooperation.