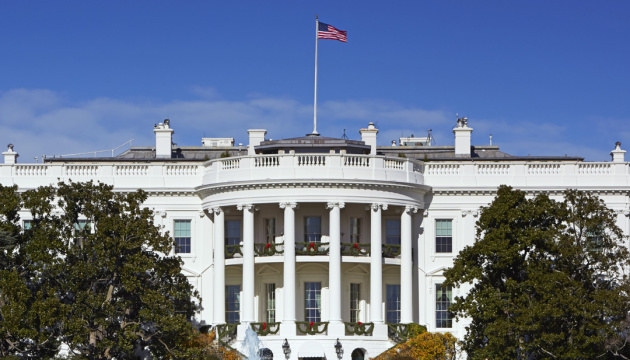 White House announces Biden-Zelensky meeting, new assistance to Ukraine
National Security Advisor to the President of the United States Jake Sullivan has officially announced that United States President Joseph Biden and Ukrainian President Volodymyr Zelensky will hold a meeting in Washington next Thursday.
The relevant statement was made by National Security Advisor to the President of the United States Jake Sullivan during a press briefing on Friday, an Ukrinform correspondent reports.
"President Biden will return to Washington [following the session of the UN General Assembly in New York – Ed.] to host President Zelensky here at the White House on Thursday," Sullivan said.
In his words, this will be the third meeting of the two leaders at the White House, which "comes at a critical time, as Russia desperately seeks help from countries like North Korea for its brutal war in Ukraine".
Zelensky and Biden will meet just after the next meeting of the Ukraine Defense Contact Group, scheduled for September 19, 2023, as the United States continues to coordinate international efforts in terms of arms and equipment supplies to help Ukrainian forces.
"President Biden looks forward to hearing President Zelensky's perspective on all of this and to reaffirm for the world and for the United States, for the American people, his commitment to continuing to lead the world in supporting Ukraine as it defends its independence, its sovereignty, and its territorial integrity," Sullivan noted.
Regarding a new military aid package for Ukraine, Sullivan mentioned that further resources and capabilities, additional weapons for the Armed Forces of Ukraine are expected to be announced next week.