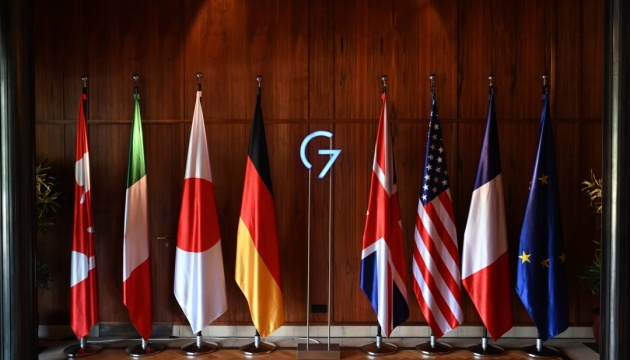 G7 condemns Russia's sham elections in occupied Ukrainian territories
Russian sham "elections" held in the temporarily occupied territories of Ukraine are illegal, G7 representatives said.
That's according to The Guardian, Ukrinform reports.
"Foreign ministers from the G7 group of major industrialized countries condemned the staging of what they called 'sham elections' by Russia in occupied Ukrainian territories," the news outlet reported.
"We … unequivocally condemn the staging of sham 'elections' held by Russia on sovereign Ukrainian territory in Donetsk, Kherson, Luhansk, Zaporizhzhia oblasts and Crimea," the G7 said in a statement, published by the UK's Foreign Office, on Tuesday.
"These sham 'elections' are a further violation of the independence, sovereignty and territorial integrity of Ukraine and of the UN Charter. Russia has no legitimate basis for any such actions on the territory of Ukraine," the statement said.
The Group of Seven added that the sham "elections" are a propaganda exercise aimed at legitimizing Russia's illegal seizure of Ukrainian territory.
On September 8-10, 2023, Russia held so-called "elections" to local occupation administrations in the temporarily occupied parts of the Donetsk, Luhansk, Zaporizhzhia, and Kherson regions of Ukraine, as well as the Autonomous Republic of Crimea and the city of Sevastopol.