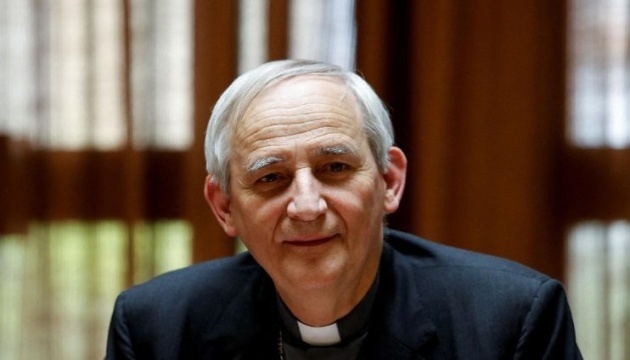 Papal envoy to visit China to discuss Ukraine peace - media
Papal envoy Cardinal Matteo Zuppi will travel to Beijing on Tuesday in a diplomatic effort to help end the war in Ukraine.
That's according to Reuters, which refers to Italian newspapers, Ukrinform reports.
Cardinal Zuppi is likely to meet "top institutional leaders" including Chinese Premier Li Qiang on Wednesday, La Repubblica daily noted.
No other details were given.
The papal envoy visited Ukraine on June 5-6. At a meeting with President Volodymyr Zelensky, he discussed the situation in Ukraine and humanitarian cooperation as part of the implementation of the peace formula.
Cardinal Zuppi visited Russia in late June.
On July 17-19, he visited Washington "in the context of the mission to promote peace in Ukraine." The cardinal met with U.S. President Joe Biden at the White House. Both parties discussed the Holy See's efforts to provide humanitarian aid to address the widespread suffering caused by Russia's continuing aggression in Ukraine, as well as the Vatican's "advocacy" for the return of forcibly deported Ukrainian children.
Photo: Vatican News