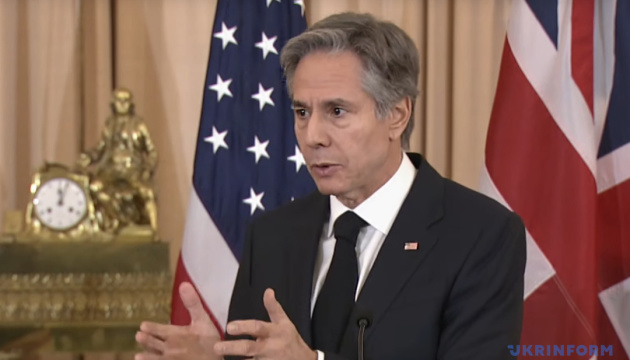 Blinken says Ukrainian authorities may agree to talks with Moscow
U.S. Secretary of State Antony Blinken has said he believes that Ukraine is ready to negotiate with Russia if the Russian side shows its interest in diplomacy.
He stated this on the ABC television channel, Ukrinform reports.
"As to negotiations, it takes two to tango. And thus far, we see no indication that Vladimir Putin has any interest in meaningful diplomacy. If he does, I think the Ukrainians will be the first to engage, and we'll be right behind them. Everyone wants this war to end, but it has to end on just terms and on durable terms that reflect Ukraine's sovereignty and territorial integrity," Blinken said.
Blinken paid a visit to Ukraine on September 6-7, during which he announced more than $1 billion in security assistance to Ukraine, including $5.4 million in seized Russian oligarch assets.