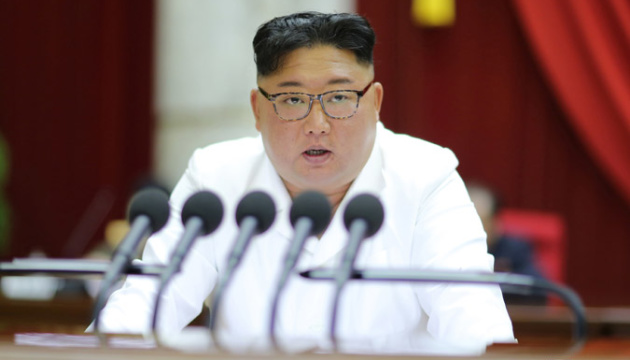 Kim Jong-un plans to visit Russia, meet Putin this month - media
North Korean leader Kim Jong-un plans to visit Russia this month to meet with the country's president, Vladimir Putin.
This was reported by The New York Times with reference to U.S. officials, Ukrinform saw.
It is noted that the two leaders will discuss possibility of North Korea supplying Russia with additional weapons for its war on Ukraine and other issues of military cooperation.
According to sources, Kim will likely ride his armored train to Vladivostok, where the meeting will take place. Moscow could be another location for talks.
According to the newspaper's sources, Putin wants Kim to send artillery rounds and anti-tank missiles. In return, the North Korean leader would like Moscow to share with Pyongyang some advanced technology for satellites and nuclear submarines, officials said. Kim is also seeking food aid for his impoverished nation.
Both leaders will visit the campus of the Far Eastern Federal University in Vladivostok, where they will take part in the Eastern Economic Forum, scheduled for September 10-13, the publication said. According to sources, Kim also plans to visit Pier 33, the main base of Russia's Pacific Fleet. North Korea celebrates the anniversary of its founding on September 9.
The White House warned on Wednesday that Putin and Kim had exchanged letters discussing a possible arms deal.
White House spokesman John Kirby said high-level talks on military cooperation between the two countries are actively progressing. American officials refused to provide more detailed information on the state of personal relations between the two leaders.