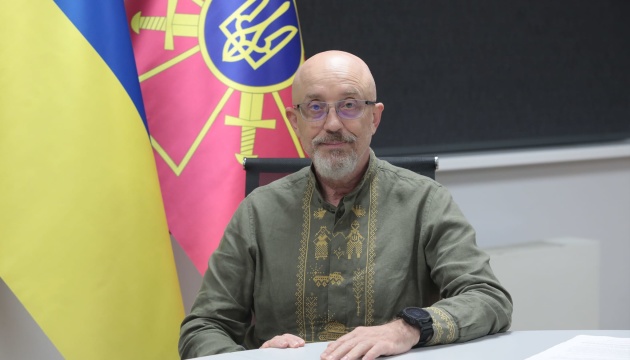 Defense Minister Reznikov submits resignation letter
Ukraine's Minister of Defense Oleksii Reznikov has submitted his letter of resignation to the Verkhovna Rada of Ukraine.
"I have submitted my letter of resignation to Ruslan Stefanchuk, Chairman of the Parliament of Ukraine. It was an honor to serve the Ukrainian people and work for the Ukrainian Army for the last 22 months, the toughest period of Ukraine's modern history," Reznikov posted on the social platform X, Ukrinform reports.
Reznikov also published a photo of his resignation letter.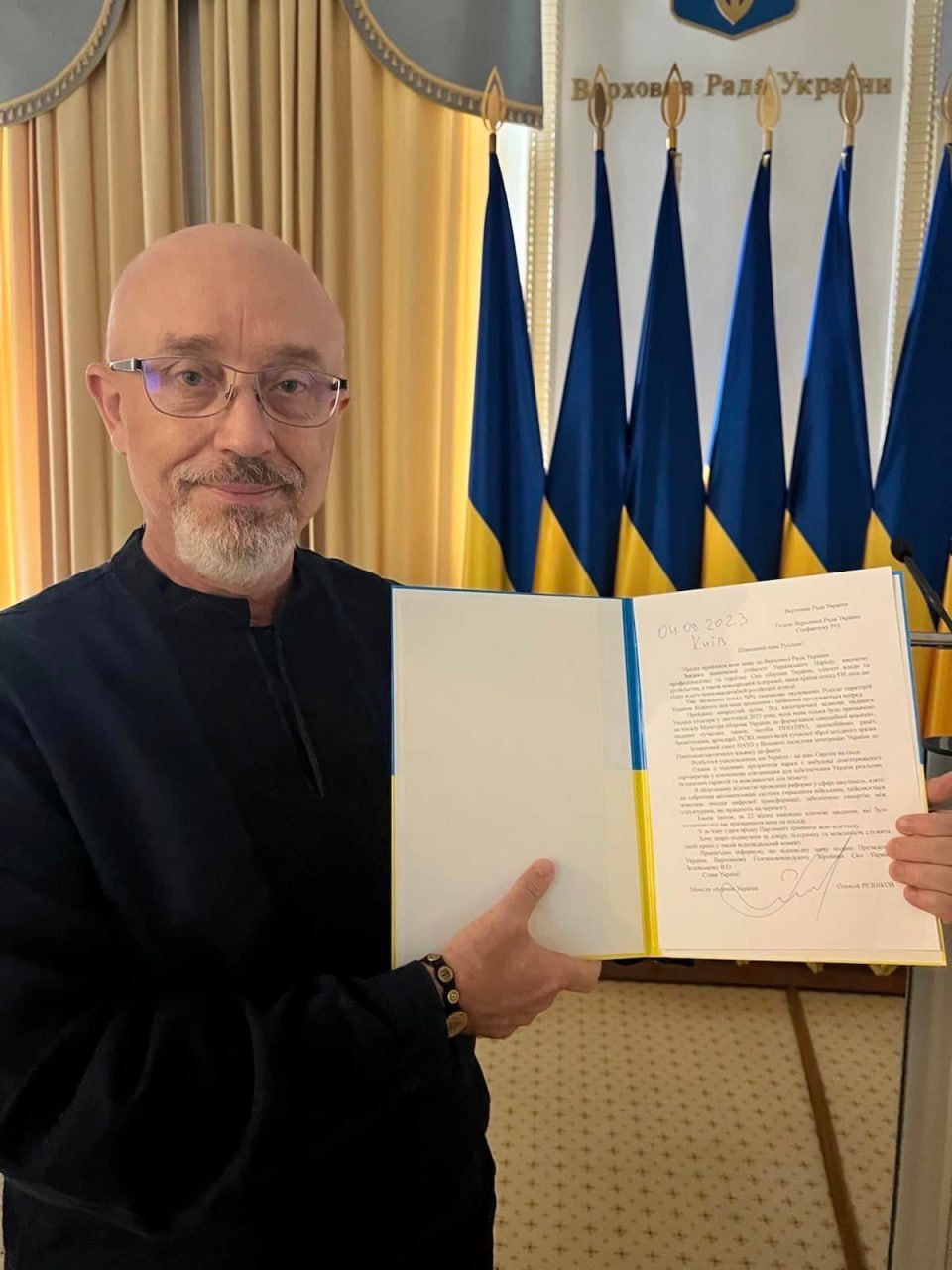 As Ukrinform reported, on September 3, President Volodymyr Zelensky said that within a week he would table in the parliament a proposal to dismiss Oleksii Reznikov from the post of Minister of Defense and appoint Rustem Umerov, who currently serves as head of Ukraine's State Property Fund, to replace him.
According to Article 114 of the Constitution of Ukraine, the Minister of Defense and the Minister of Foreign Affairs are appointed by the Verkhovna Rada upon the President's proposal.
Oleksii Reznikov led the Ministry of Defense of Ukraine from November 4, 2021. Previously, from March 4, 2020 to November 3, 2021, he held the post of Deputy Prime Minister - Minister for Reintegration of the Temporarily Occupied Territories of Ukraine.
Reznikov's resignation comes in the wake of procurement corruption scandals around Ukraine's Ministry of Defense. In January 2023, media reports of the possible resignation of Reznikov appeared for the first time. However, this did not happen. In August, some media outlets again reported about the possible dismissal of the current defense minister, as well as his possible appointment as Ukraine's ambassador to the United Kingdom. In turn, Reznikov said that he was "unaware" of possible plans to appoint him as ambassador to the UK after he leaves the post of Defense Minister.