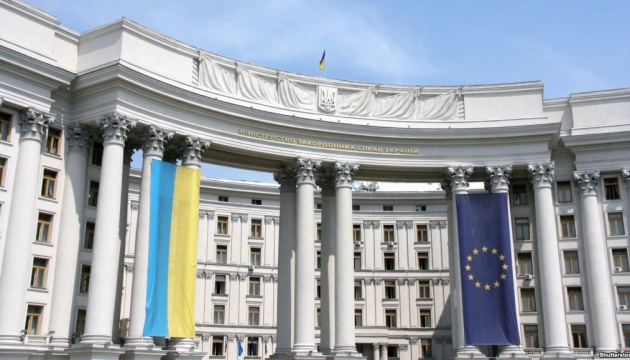 MFA Ukraine comments on Orbán's latest call to legitimize Russian aggression
The Ministry of Foreign Affairs of Ukraine responded to Hungarian Prime Minister Viktor Orbán's call to legitimize Russia's aggression by stressing the country does not trade in its territories and sovereignty.
This was noted by the spokesman for the Ministry of Foreign Affairs, Oleg Nikolenko, who took to Facebook to respond to the Hungarian prime minister's latest statement, Ukrinform reports.
"Actually, we have already started to worry that Viktor Orbán took a long pause in calling for an end to arms supply to Ukraine and for legitimization of Russia's aggression. We even began to doubt the consistent position of the Hungarian prime minister," he said.
The spokesman for the Ministry of Foreign Affairs emphasized that Ukraine does not trade in either its territories or its sovereignty, and that the rest of the world will not be doing so.
Nikolenko added that the Russian leadership, no matter which prominent advocates they hire, will certainly be held accountable for all the evil done to Ukrainians.
Earlier, Orbán made another yet anti-Ukrainian statement by claiming he believes that the West should "strike an agreement" with Putin regarding Ukraine's security, which should not include either the return of Crimea or Ukraine's membership in NATO. He also expressed his belief that the best chance for peace to come is to cease military assistance to Ukraine.
Earlier, Orbán stated that the NATO bloc, which has been helping Ukraine repel Russian aggression, is stronger than Russia but unable to defeat the latter, which leads to the need to negotiate peace in Ukraine.