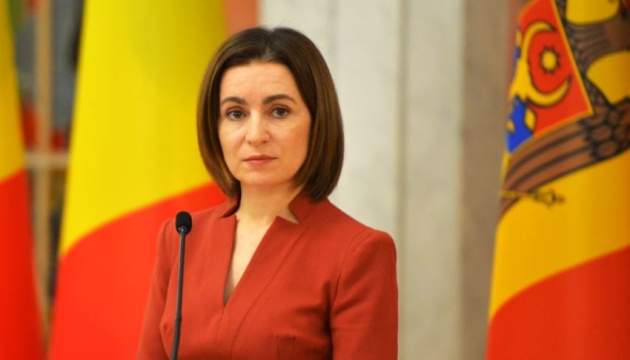 Moldova to send more assistance to Ukraine – Sandu
President Maia Sandu has said that Moldova will soon send more assistance to Ukraine to see an end to "this crazy war".
She said this in an interview with CNN, Ukrinform reports.
"Ukraine needs to get more support… and everybody should understand that if Ukraine is not helped, then Russia will not stop in Ukraine or Moldova," Sandu said.
The leader of Moldova also noted that "more support will be coming soon, so that Ukraine could recover its territories and we will see an end to this crazy war."
When asked about the death of Yevgeny Prigozhin, Sandu noted that "this just reconfirms the risks which come from Russia, a country which does not have justice," and such risks do not limit to Russia's borders.
In the interview, Sandu spoke about the Russian troops which are stationed illegally in the Transnistrian region, and this is how the Russian authorities are trying to influence the situation in Moldova.
She also commented on the expulsion of Russian diplomats from Moldova, and of Moldovans from Russia, noting that Russia's attempts to overthrow a democratically elected government is a very clear sign that there is no respect for this country, in this case – for Moldova.
As for Moldova's course towards European integration, Sandu acknowledged that the country still has corrupt judges and corrupt prosecutors who do not want new reforms to be succeed, but assured that democracy in the country will be preserved when Moldova becomes an EU member state.
As reported, the Parliament of Moldova added two articles to the Criminal Code of the country, which provide for responsibility for active and passive political corruption.