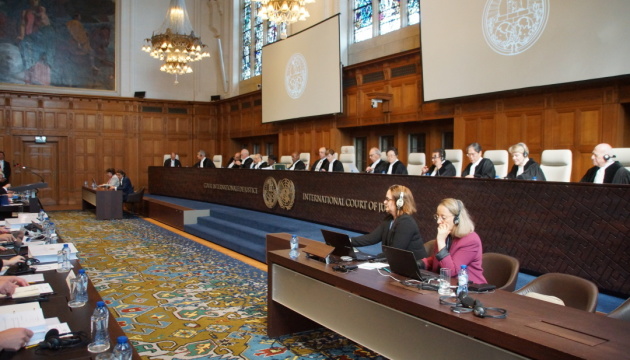 Second day of public hearings in case of Ukraine v. Russia at International Court of Justice
Today is the second day of hearings at the International Court of Justice in the case of Ukraine v. Russia.
Russia will have the floor in the court, an Ukrinform correspondent reports.
The hearings will be broadcast live in the two official languages of the Court - English and French.
As reported by Ukrinform, the International Court of Justice is holding public hearings in June on Russia's violation of the conventions on the financing of terrorism and the prohibition of all forms of racial discrimination.
There will be two rounds of presentations by the parties: On June 6 and 12, Ukraine's legal team will speak, and on June 8 and 14, Russia's will speak.
On November 8, 2019, the International Court of Justice recognized its jurisdiction in the case of Russia's violation of two conventions.
On January 16, 2017, Ukraine filed a lawsuit against Russia in the International Court of Justice for violation of the Convention for the Suppression of the Financing of Terrorism and the Convention on the Prohibition of Racial Discrimination.
The charges against Russia include: providing weapons and other types of assistance to illegal armed groups; shooting down Malaysia Airlines flight MH-17; shelling residential areas of Mariupol and Kramatorsk; and destroying a civilian passenger bus near Volnovakha; an explosion during a peaceful assembly in Kharkiv; discrimination against the Ukrainian and Crimean Tatar communities; a ban on the activities of the Mejlis of the Crimean Tatar people; waves of disappearances, murders, unauthorized searches, detentions; restrictions on the teaching of Ukrainian and Crimean Tatar languages.