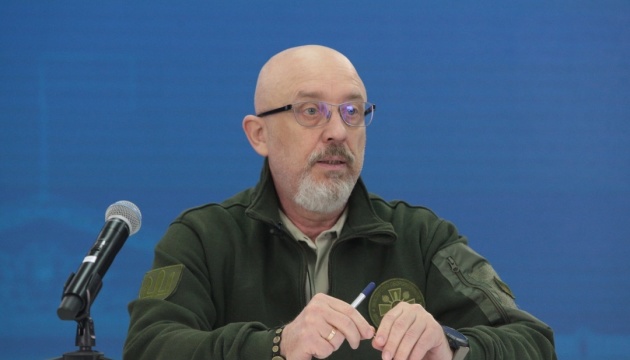 Ukraine ready to accept China as mediator if Beijing forces Russia to withdraw troops - Reznikov
Ukraine is ready to accept China as a mediator in the negotiation process only if Beijing can force Moscow to withdraw its troops from all the Ukrainian territories that it has seized.
Ukraine's Defense Minister Oleksii Reznikov, said this in an interview with The Strait Times, Ukrinform reports.
"The first signal should be the full liberation of Ukrainian territories. Let them show us a gesture of goodwill and withdraw their armed forces from the territory of Ukraine. After that, we will believe that this negotiator (from China - ed.) has influence on Russia. If not, excuse me, for what reason will we sit and waste time?" he said.
According to Reznikov, China has the ability to convince Russia to end this war.
"My perception is that China (has become) the older brother and Russia the younger brother. The older brother can persuade the younger brother to stop this bloody war", the Minister added.
Reznikov added that this is "more hope than faith".
The minister also noted that he wants to see evidence that Russia is ready to live in peaceful coexistence with Ukraine.
As Ukrinform reported earlier, Chinese Defence Minister Li Shangfu said that his country takes an unbiased and neutral position on the "crisis in Ukraine" and promised to continue efforts to form a common vision of the international community on how to resolve it.