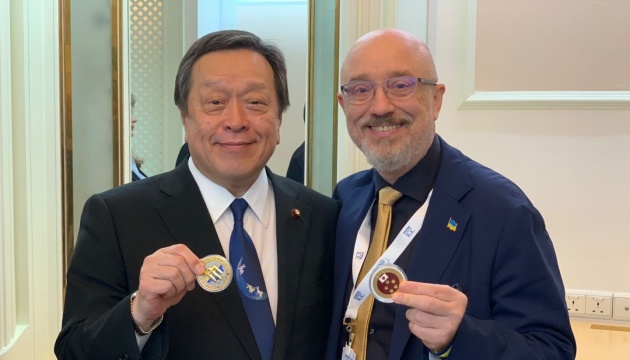 Reznikov discusses cooperation with Japan's colleague, invites him to Ukraine
Minister of Defense of Ukraine Oleksii Reznikov discussed bilateral cooperation with Minister of Defense of Japan Yasukazu Hamada at a meeting in Singapore.
"I had a wonderful conversation with my colleague, Minister of Defense of Japan Yasukazu Hamada. Japan supports Ukraine in its battle to defend freedom and democracy. Our friendship and cooperation will contribute to global peace and stability. This was our first meeting, and I look forward to continuing our dialogue. I invited my Japanese colleague to visit Ukraine," Reznikov posted on Twitter.
As reported, President of Ukraine Volodymyr Zelensky visited the 48th G7 summit in Japan in May. According to Zelensky, he had two meetings with the Prime Minister of Japan, during which they, in particular, discussed the issue of technology.
On June 2-4, the Shangri-La Dialogue defense summit is held in Singapore, at which the war waged by the Russian Federation against Ukraine is one of the main topics.