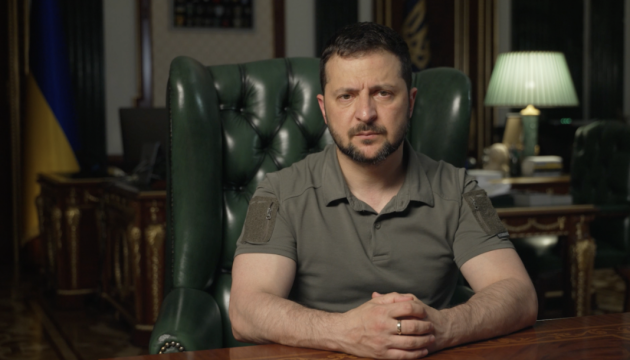 People in Latin America to support sanctions if they understand situation of Ukraine - Zelensky
Sanctions against Russia are only part of the pressure that the world should exert on the aggressor state, and people across the world, including in Latin America, will support them if they understand what is really happening in Ukraine.
President Volodymyr Zelensky said this in an interview with Latin American mass media, Ukrinform reports.
"The issue of sanctions, the reaction to Russia's war – we can talk about it in detail, but this isn't a priority. First of all, we need to realistically assess what is happening in Ukraine, assess what kind of war it is, assess whether it is fair that Russia attacked us and destroys all living things every day. ...Sanctions are a trifle. They are important to isolate the authoritarian rule of the Kremlin and the desire to take over Ukraine and revisit the Soviet Union. Sanctions are just one of the tools. That's why I say that first you need to understand what is happening here, and then, once people learn the whole truth, they themselves will suggest to you – let's exert some influence, let's stop the Kremlin, stop this war and people's suffering," Volodymyr Zelensky said.
He noted that in the countries of Latin America, which had close ties with the former Soviet Union, there is a misunderstanding that, in fact, this entity had consisted of many countries that at one time chose independence. And according to him, there is some progress in terms of people beginning to understand that the war in Ukraine is not a civil one, that it is Russia's war against Ukraine, and that Ukraine conducts defensive military operations.
The president emphasized that Ukrainians have not left their country, but are now defending their values, not just the territory. According to him, in Latin America, people are starting to realize this, and the majority of Latin American nations supported the resolution of the UN General Assembly calling for an end to hostilities and demanding that Russia immediately withdraw its troops from the territory of Ukraine.