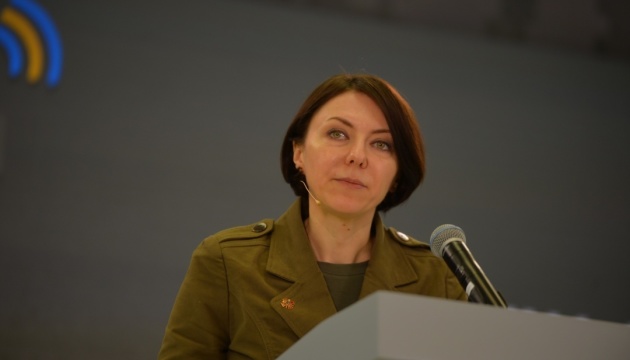 Ukraine reacts after Russia puts Kyiv's top commanders on wanted list
Russia declaring wanted Ukrainian Commander-in-Chief Valeriy Zaluzhnyi and Ground Forces Commander Oleksandr Syrskyi is part of a psyop set up to solve two tasks at once.
That's according to Hanna Maliar, Deputy Defense Minister, who commented on the issue via Telegram.
The announcement "is an attempt by Russia to level the status of Ukraine as a victim of the crime of aggression and to exert psychological pressure on Ukrainian defenders."
"This is one of the techniques of information warfare... This technique is designed to solve two tasks: to level the status of Ukraine as a victim of the international crime of aggression and to formally equate their criminal actions with our defensive ones, (to exert - ed.) psychological pressure on and demoralize our military," she wrote.
According to the adviser to the head of the Ukrainian President's Office, Mykhailo Podolyak, who spoke at the national telethon, "Open day at special medical institutions. It seems to me that both Syrskyi and Zaluzhnyi will personally come to those who wrote this and ask them certain questions during the meeting. It's just there'll be some nuances. Let them wait a little. And to be serious, all these announcements that Russia is making today absolutely, definitively discredit Russia as a country that has at least a drop of adequacy in it," he said.
Separately, Podolyak said that it was the Russians who unleashed the war and that they treat it as if they have any influence on Ukrainian realities.
According to him, Russia must lose (this war with Ukraine - ed.).
As reported, Russia's Ministry of Internal Affairs put on a wanted list the Commander-in-Chief of the Armed Forces of Ukraine, Valeriy Zaluzhnyi.
According to Russian media, the database run by the Ministry of Internal Affairs shows that the Commander of the Ground Forces, Oleksandr Syrskyi, is also wanted for a criminal offense.