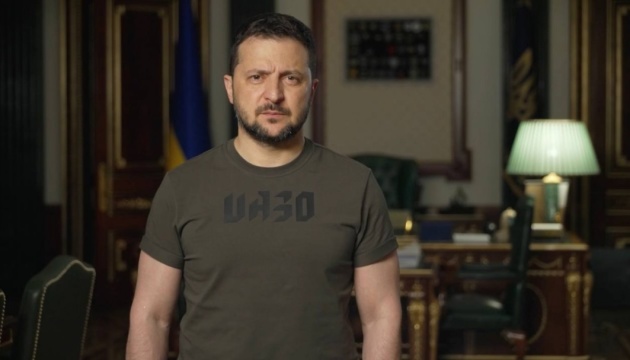 Zelensky calls on South Korea to provide Ukraine with air defense systems
Ukraine hopes that South Korea will provide defensive military equipment, such as air defense systems, to repel Russian attacks.
The relevant statement was made by President Volodymyr Zelensky, according to Reuters, Ukrinform reports.
In an interview with the South Korean newspaper Chosun Ilbo, Zelensky expressed gratitude for South Korea's promise to send demining machines and humanitarian aid totaling about $230 million. At the same time, he emphasized that Ukraine needs air defense systems and early warning systems, the daily Chosun Ilbo reported on Tuesday.
"I know there are many limitations regarding weapons support, but those principles should not be applied to defence systems and equipment for protecting our assets. An anti-aircraft system is not a weapon but purely defensive equipment. We have to have a sky shield to rebuild Ukraine, and I desperately hope that South Korea will support us in this area," Zelensky told the publication.
According to him, the South Korean early warning system will help protect Ukraine from Russian air raids.
As Ukrinform reported, earlier in May, South Korean President Yoon Suk Yeol promised Ukraine additional non-lethal assistance during his first-ever meeting with Ukrainian President Volodymyr Zelensky. This includes demining equipment and ambulances. Yoon and Zelensky also agreed on the need for bilateral cooperation for the post-war reconstruction of Ukraine.
Yoon Suk Yeol said that the Ukrainian side had given South Korea a list of weapons it would like to receive, and Seoul promised to study it.