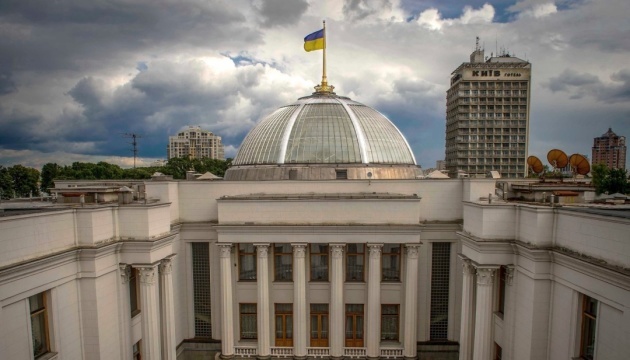 Ukraine's parliament plans to restore e-declaration in near future - Korniienko
The Verkhovna Rada, Ukraine's parliament, plans to restore electronic asset declaration in the near future.
Oleksandr Korniienko, first deputy chairman of the Verkhovna Rada, told this to journalists on the sidelines of the Kyiv Security Forum, according to an Ukrinform correspondent.
"For all Ukrainians, membership in the European Union is very important. The decision regarding Ukraine's membership remains with our European partners," he said.
He noted that the Ukrainian authorities are sending signals to the European Commission that Ukraine is ready for the process of membership negotiations.
"Eighty-five percent of Ukrainians support Ukraine's accession to the European Union. According to some polls - 90%," Korniienko said.
He added that the desire of Ukrainians to be a part of Europe is a very important factor that should be taken into account by European partners.
At the same time, he noted that the European Commission should take into account the fact that Ukraine has almost completed the candidate status track.
"It is 95% complete. But we have to fulfill it by more than 100%. We have to fulfill it by 110%," Korniienko said.
He added that in order to fulfill all requirements, it is necessary to return the anti-corruption infrastructure to full operation. "To put it simply, this is the return of electronic declaration and responsibility for it," Korniienko said.
"All this must be done in the near future, because some issues were already pending in the Verkhovna Rada," he added.
In May 2022, Ukraine's National Agency on Corruption Prevention said that officials were not required to submit their asset declarations during martial law.
Bill No. 8071, which restores the process of submission and verification of electronic asset declarations, is under consideration in Ukraine's parliament.