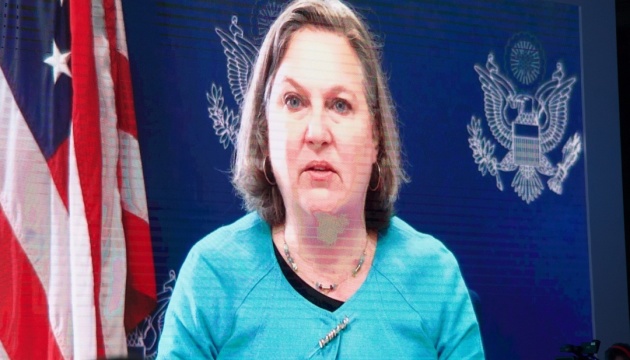 West will support Ukraine for the long term - Nuland
The West is working to ensure that Ukraine has a strong military, a powerful economy and becomes a democratic example for the world, and will also support the country for the long term.
U.S. Under Secretary of State for Political Affairs Victoria Nuland said this at the Kyiv Security Forum on Thursday, May 25, according to an Ukrinform correspondent.
"Ukraine is going to need a world-class deterrent military for the long term, and we have said we will be with you for the long term," she said. "So we are beginning to plan now what that military needs to look like."
According to her, Russia must see that "this one [aggression against Ukraine] didn't pay and any future aggression will not pay."
"The strongest possible economy" should be created in Ukraine, Nuland said.
"We believe that Ukraine has everything that it needs on its path to EU membership," she said.
At the same time, Ukraine should ensure not only its own growth and prosperity, but also "the broader Europe's larger resilience."
It should set a democratic example for the whole world, Nuland added.