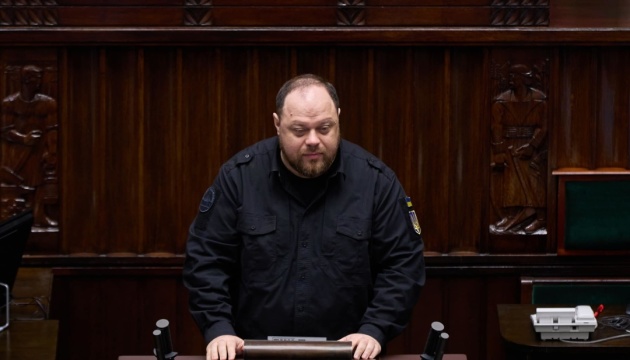 Stefanchuk addresses Polish parliament
Ukraine is counting on Poland's assistance in the "large-scale and ambitious" project on rebuilding the country.
Chairman of the Verkhovna Rada of Ukraine Ruslan Stefanchuk stated this in his speech in the Parliament of Poland, an Ukrinform correspondent reports.
"Despite the war, we need to start rebuilding Ukraine today. We see Poland as an important part of this large-scale and ambitious project. Together, we will rebuild Ukraine, and it will be better than before," the Ukrainian speaker emphasized.
Stefanchuk also thanked for the procedure for confiscating Russian assets launched by Poland.
"The damage caused to us must be compensated by the aggressor," he added.
The Verkhovna Rada chairman noted that the world has seen what horrors Russia has brought to Ukrainian soil. In some cities, such as Bucha, Borodianka, Izium, Chernihiv, torture sites and nameless burials are still found following the Russian occupation.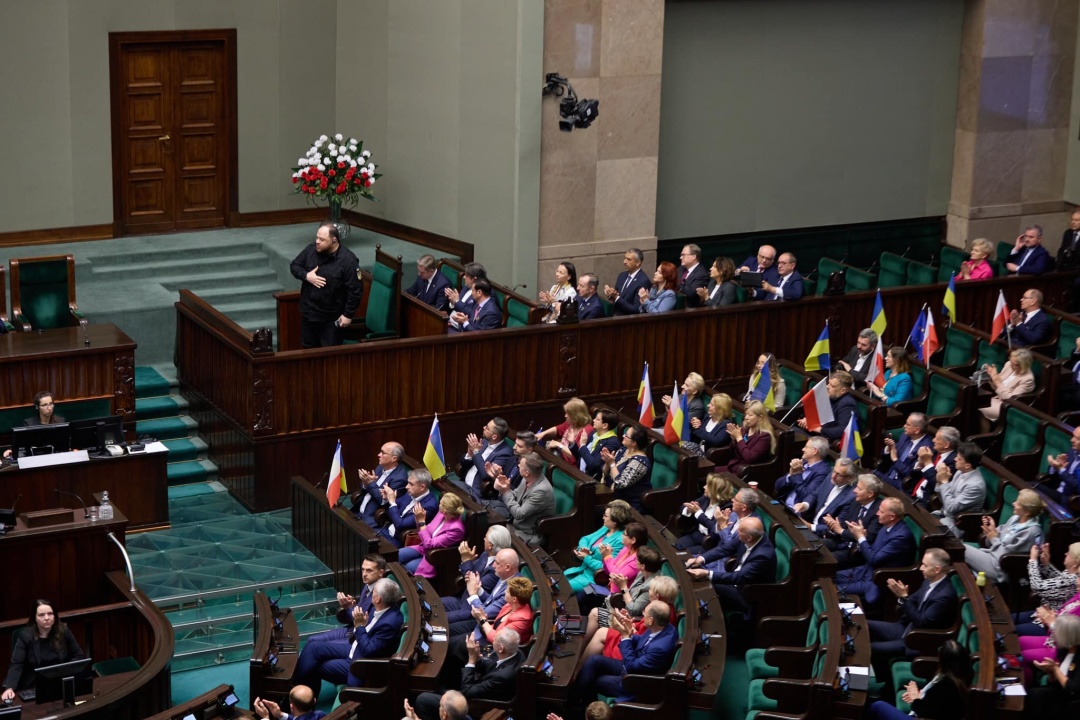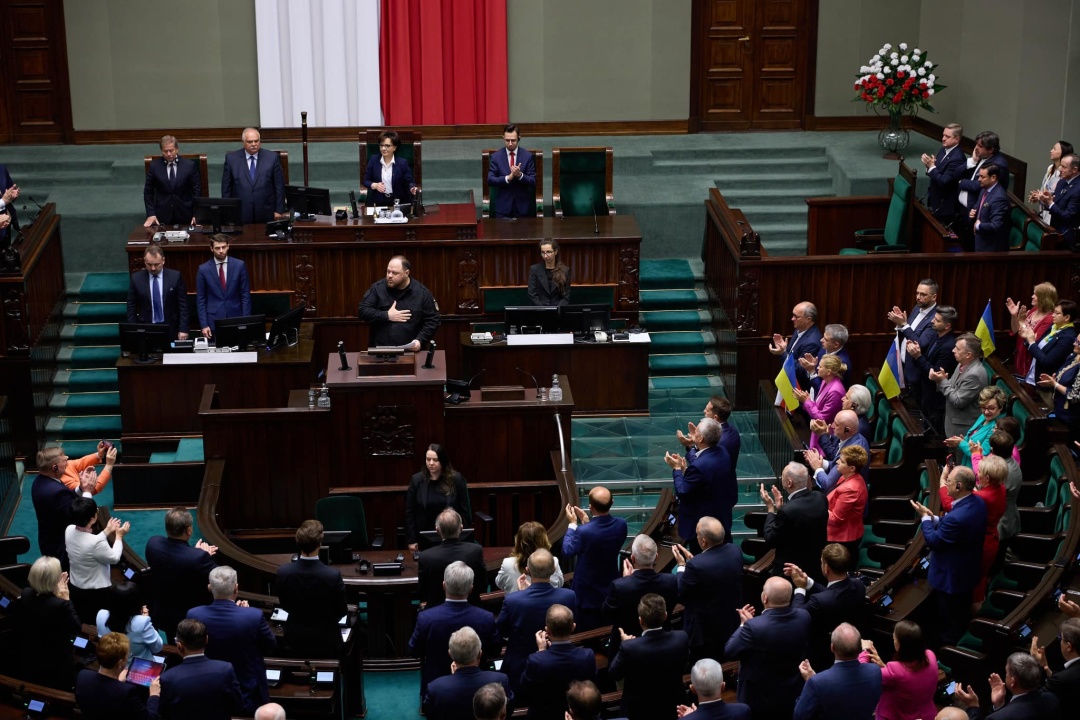 Stefanchuk said that Ukraine is doing everything "to return each person's name so that they are buried with dignity, because this is an inalienable right, the right to a dignified burial and the right to eternal memory."
"We are ready and open to cooperation with Poland. Together we search for and restore places of memory. Together, we will bring back from oblivion the names of those who rest in nameless graves both in Ukraine and in Poland," the Ukrainian speaker said.
As Ukrinform reported, Verkhovna Rada Chairman Ruslan Stefanchuk is currently in Poland on a two-day visit.