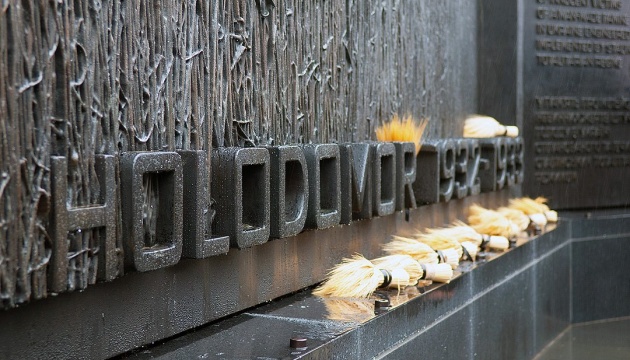 Zelensky thanks Slovenia for adopting declaration honoring Holodomor victims
President of Ukraine Volodymyr Zelensky has thanked parliamentarians of the National Assembly of Slovenia for adopting a declaration honoring the victims of the Holodomor-genocide in Ukraine.
Zelensky wrote this on his Twitter account, Ukrinform reports.
"I am grateful to parliamentarians from Državni zbor for adopting the Declaration honoring the memory of millions of Ukrainian victims of the Holodomor-Genocide in Ukraine in 1932-1933," he wrote.
Zelensky noted that the international coalition of states committed to restoring historical justice continues to grow stronger. "Together for the truth, and therefore responsibility!" the President stressed.
As Ukrinform reported, on March 28, President Volodymyr Zelensky thanked France for recognizing the Holodomor as genocide against the Ukrainian people.