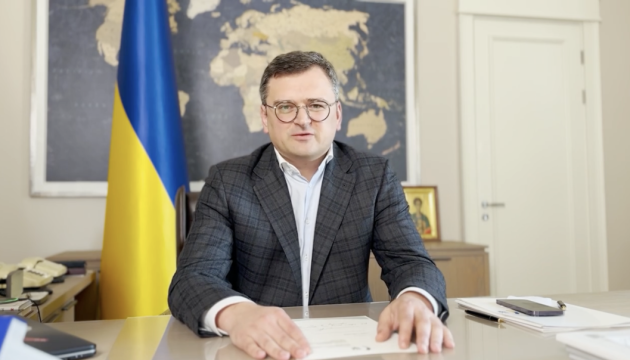 Group of African leaders heading to Ukraine, but without mandate from all African states - Kuleba
Minister for Foreign Affairs Dmytro Kuleba of Ukraine confirmed the upcoming visit of a delegation of African leaders to Ukraine to discuss peace initiatives.
The head of Ukrainian diplomacy said this on the air of the national telethon, reports Ukrinform.
"A real group of African leaders is coming to us. They do not, at least for now, have a mandate from the African Union, meaning they will not speak for all of Africa – they will speak for their group. This is an important detail that must be taken into account, but we are open to a dialogue with anyone seeking to talk and search for a solution," said minister.
Kuleba recalled that Ukraine would talk to all those who put forward their proposals if the latter respect two fundamental principles: no legal or actual ceding of Ukrainian territory to Russia and no talk of a conflict freeze.
"We are ready to talk about them (peace initiatives) from the point of view of how to combine them with the Peace Formula and integrate them into it," head of the Ministry of Foreign Affairs emphasized.
As reported earlier, on May 16, the President of the Republic of South Africa (South Africa), Cyril Ramaphosa, said African nations would propose a peace initiative to end Russia's war against Ukraine.