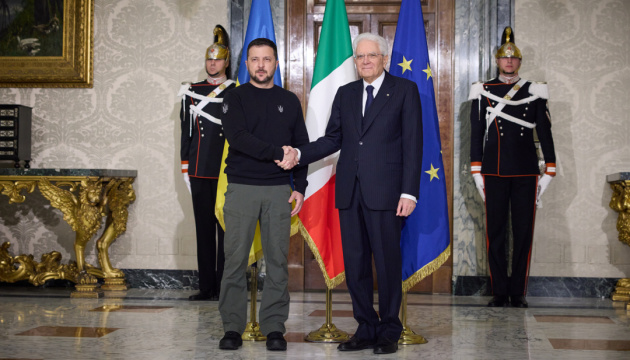 Zelensky, Mattarella discuss support for Ukraine, pressure on Russia
Ukrainian President Volodymyr Zelensky and Italian President Sergio Mattarella have discussed support for Ukraine, the peace formula, increasing sanctions pressure on Russia and bringing the aggressor to justice.
That's according to the press service of the head of state, Ukrinform reports.
"Unfortunately, I don't have time to shake hands with everyone, hug them, thank them for the support that Italy provided to Ukraine, our people, displaced persons, from the first day of the full-scale aggression, to thank them for such a warm attitude towards Ukrainians," Zelensky said.
He expressed gratitude for Italy's consistent stance on support for Ukraine and assistance to the country in defending its sovereignty and territorial integrity.
"We are extremely grateful to Italy for the important defense assistance that enables Ukraine to resist Russian aggression. The key to our success on the battlefield is timely receipt of the necessary assistance," Zelensky said.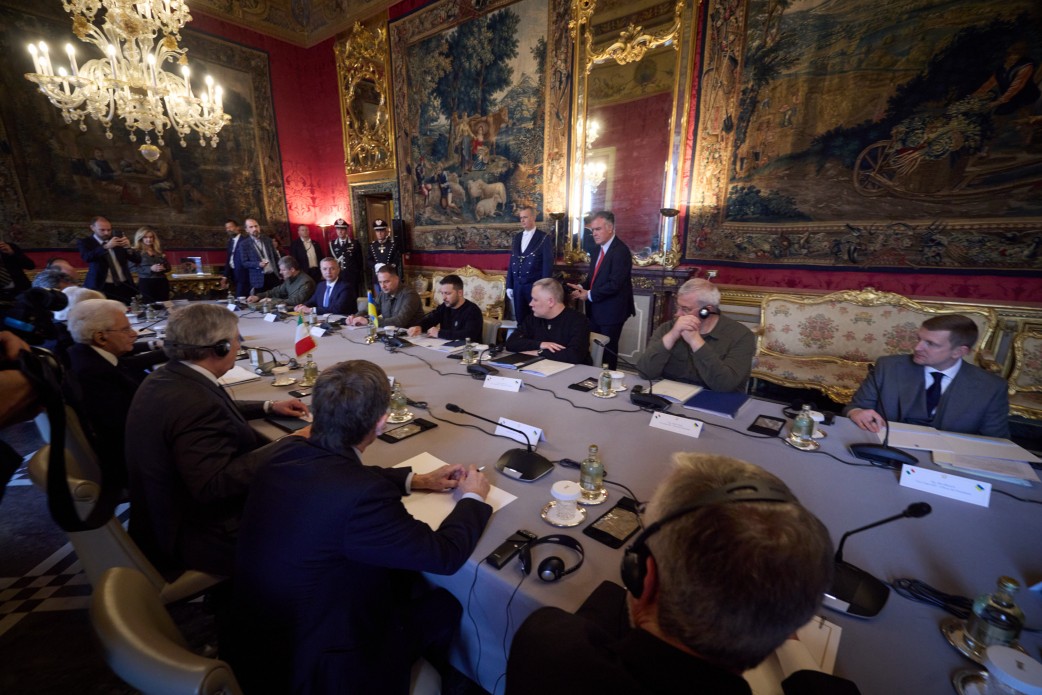 He expressed hope for further extensive support from Italy. In addition, he noted the need for further strengthening of international pressure on the aggressor country, in particular, via new sanctions.
"In this war, Italy was and remains on the right side, on the side of truth. We are moving towards victory. Because victory also means peace for our country. I am sure that Italian society fully shares our attitude, our just struggle against Russia's unprovoked war," Zelensky said.
The leaders of the two countries dwelled on Ukraine's efforts to restore peace based on the Ukrainian Peace Formula.
"I highly appreciate Italy's readiness to join the implementation of our Peace Formula. I count on Italy's participation in the Global Peace Summit, which will take place this year," Zelensky said.
He also praised Italy's support for international efforts to hold Russia accountable for crimes in Ukraine. He specially thanked Italy for its support for the relevant work of the International Criminal Court and participation in the Core Group on the creation of a Special Tribunal on the crime of aggression against Ukraine.
On May 13, Zelensky is on his first visit to Italy since the beginning of the full-scale Russian invasion of Ukraine.
Photo: Office of the President of Ukraine