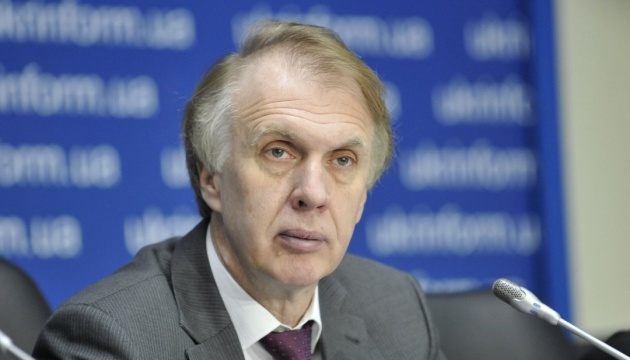 Ukraine's ex-foreign minister has "zero expectations" for China's peacekeeping efforts
Volodymyr Ohryzko, former Minister for Foreign Affairs of Ukraine (2007-2009), has "zero expectations" for China's peacekeeping activities to end the war Russia launched against Ukraine.
The diplomat addressed the issue during a press conference entitled "The Chinese approach to conflict resolution: threat or opportunity?" an Ukrinform correspondent reports.
The former top diplomat has noted that China refers to Russia's aggression against Ukraine as "Ukraine crisis", and this already explains their position regarding the Russian war. In addition, according to some sources, China keeps helping Russia to obtain dual-use goods that are used in the war against Ukraine.
"Therefore, I think that our expectations (regarding China's peacekeeping activities. - ed.) - this is my assumption and prediction – are zero. China will play mainly for the Global South, in order to portray themselves as a peacemaker and try to earn some points exclusively in line with Chinese interests, not Ukrainian ones. And in fact, the work they will now carry out, including with the so-called special representative (of the Chinese government for Eurasian affairs. - ed.) who worked in Russia for 10 years, will definitely not be pro-Ukrainian," Ohryzko said.
The head of the VRU Committee on Foreign Policy and Interparliamentary Cooperation Oleksandr Merezhko, in his turn, drew attention to the fact that even Western political scientists say that China's neutrality is actually "pro-Russian neutrality.
"If we are talking about any attempts at peacemaking on the part of China, it will never be a just peace based on international law and the territorial integrity and sovereignty of Ukraine. We see in the 12 points of China's peace proposal that it is actually an effort to help its junior partner (Russia. - ed.) and nothing else," Merezhko said.
As reported earlier, the special representative of the Chinese government for Eurasian affairs, Li Hui, will launch his mission on Monday, May 15. He will visit Ukraine, Poland, France, Germany, and Russia to discuss ways of political settlement of the "Ukraine crisis."