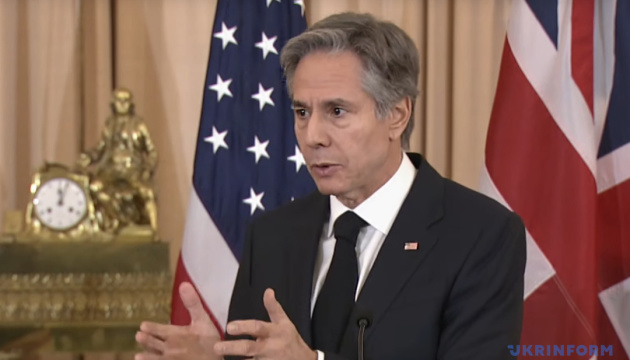 Blinken explains how U.S. sees prospects of China's "peacekeeping efforts" in Ukraine
The United States is open to China's efforts to promote peace in Ukraine, but all initiatives should be based on the restoration of the basic principles of territorial integrity, sovereignty and independence of the Ukrainian state.
U.S. Secretary of State Anthony Blinken said this in an interview with Fox News, Ukrinform reports.
"We're open to any country engaging in responsible efforts to try to advance peace," the head of US diplomacy said in response to a question about whether the US is ready for China to become a peacemaker after Zelensky and Xi's conversation.
Blinken clarified that this process should be based on certain approaches.
"It begins, first of all, with the recognition that what – that what's fundamentally at stake is the territorial integrity and sovereignty and independence of Ukraine, so any peace agreement has to have that as its foundation," the U.S. Secretary of State said.
In addition, according to him, it is very important that everyone involved in strengthening peace communicates directly with the Ukrainian side, which is the victim of this aggression.
As Ukrinform reported, President of Ukraine Volodymyr Zelenskyy had an hour-long phone conversation with President of China Xi Jinping on April 26. As a result of the talks, the Ukrainian Foreign Ministry did not rule out China's mediation role in ending the war against Ukraine unleashed by Russia.