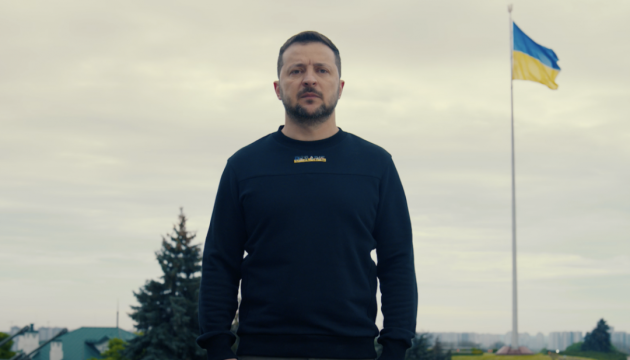 Zelensky proposes that Ukraine mark Day of Remembrance and Victory over Nazism in WW2 on May 8
Ukrainian President Volodymyr Zelensky is submitting a bill to the Verkhovna Rada of Ukraine, proposing that May 8 be Day of Remembrance and Victory over Nazism in the Second World War of 1939-1945.
The relevant statement was made by Ukrainian President Volodymyr Zelensky in his video address, an Ukrinform correspondent reports.
According to Zelensky, it is on May 8 that most nations of the world remember the greatness of the victory over the Nazis. The world admires all those who were protecting and protected life, who threw down the Nazi flags on the liberated territory, and who opened the gates of the concentration camps, who restored freedom to the nations, who destroyed and condemned Nazi evil.
"It was on May 8, 1945, that the act of unconditional surrender of the Wehrmacht entered into force. It is on May 8 that the world honors the memory of all those, whose lives were taken by that war. It is pure history, without ideological admixtures. And it is the history of our people, our allies, the entire free world. Today, we are returning it to our state," the President of Ukraine stressed.
In his words, Ukraine will never forget the contribution of the Ukrainian people to the victory over Nazism, and will not allow anyone to erase the role of Ukrainians in this victory.
"We will not allow the joint victory of the nations of the anti-Hitler coalition to be appropriated and we will not allow lies as if the victory could have taken place without the participation of any country or nation," Zelensky emphasized.
A reminder that Ukraine has been marking May 8 as Day of Remembrance and Reconciliation since 2015. However, many Ukrainians believed that Victory Day over Nazism should have also been marked together with Europe, on May 8, instead of Russia's May 9.
Photo: Office of the President of Ukraine