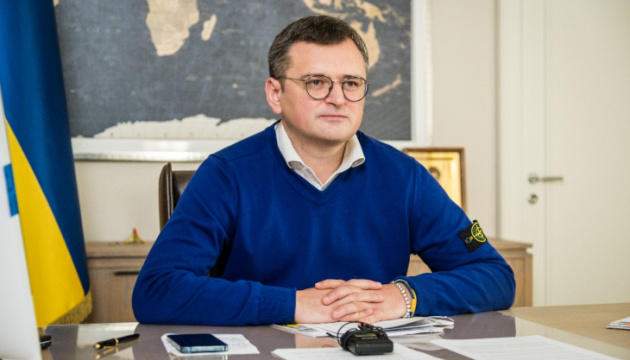 Decision on Ukraine's membership in NATO depends on four countries - Kuleba
The decision on Ukraine's membership in NATO currently depends on four member states of the military alliance, one of which is "big and important."
According to Ukrinform, Ukrainian Foreign Minister Dmytro Kuleba said this on Ukraine's 1+1 television channel when asked who and what Ukraine's membership in NATO depends on.
"[It depends] on about four member countries of the alliance, and one of them is very big and important in NATO," Kuleba said.
He added that one of the four countries had already "started to waver" about Ukraine's membership.
According to Kuleba, this reminds him very much of last year, when Ukraine fought for the status of a candidate for EU membership.
"A week before this decision was made, the leaders of European countries told us that 'this will never happen.' Now it's the same with NATO, but we will solve this problem over time," he said.
The NATO heads of state and government will meet in Vilnius on July 11-12, 2023.