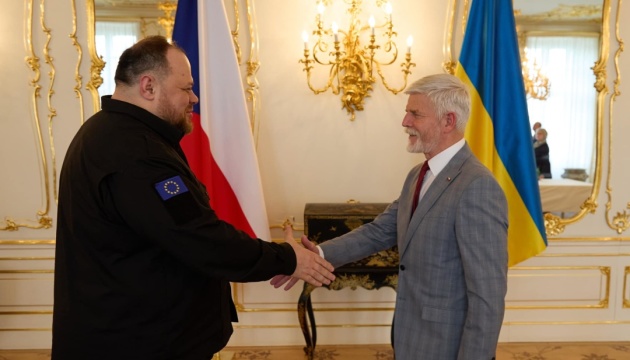 Stefanchuk, Pavel discuss Ukraine's defense needs
Verkhovna Rada Chairman Ruslan Stefanchuk and Czech President Petr Pavel have discussed a number of strategic issues, including the defense support of the Ukrainian army.
He said this in a post on his Facebook page, according to Ukrinform.
"During the meeting, first of all, I thanked [Pavel] for all the support that the Czech Republic is providing to Ukraine. The first thing I focused on was military support for Ukraine. I voiced the defense needs of our Armed Forces to the President of the Czech Republic," Stefanchuk said.
He also said that both parties had discussed the issue of justice, which includes Ukraine's victory on the battlefield, holding Russia accountable and the reimbursement of all damages.
"The third [issue that was discussed] is the European and Euro-Atlantic integration of Ukraine. I heard very important words from Petr Pavel that Ukraine's membership of the EU and NATO is not a question of 'if.' It is a question of 'when'," Stefanchuk added.
Stefanchuk is on a working visit to the Czech Republic.