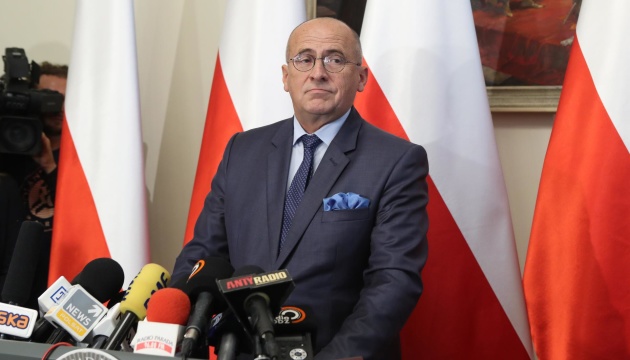 Polish Foreign Minister: Ammunition for Ukraine must be bought wherever possible
Ammunition for Ukraine must be purchased in Europe and wherever possible as Ukraine is currently in a state of emergency.
Polish Foreign Minister Zbigniew Rau said this after the EU Foreign Affairs Council meeting in Luxembourg, Ukrinform reports citing Polish Radio.
"The problem is that the overwhelming majority of those who participated in the discussion is of the position that priority should be given to the products of the European defense industry. However, we are in a state of emergency. Ukraine must now be helped by purchasing [ ammunition ] wherever possible..." Rau emphasised.
He added that the parties need to reach an agreement on this issue.
As reported, France is blocking the purchase of weapons from those EU countries that use components outside the EU to produce shells.
On April 21, Ukrainian Foreign Minister Dmytro Kuleba called on EU High Representative Josep Borrell to facilitate the early conclusion of discussions on allocating the second tranche of €1 billion for the joint purchase of ammunition for Ukraine.
Earlier, the EU Council decided to allocate an additional EUR 2 billion from the European Peace Facility, one of which has already been allocated to compensate for the supply of ammunition to Ukraine from European army arsenals. As for the second billion euros, which was intended for a joint order for the production of 155-mm shells, there were disagreements between member states over the place of execution of the relevant defense contracts.