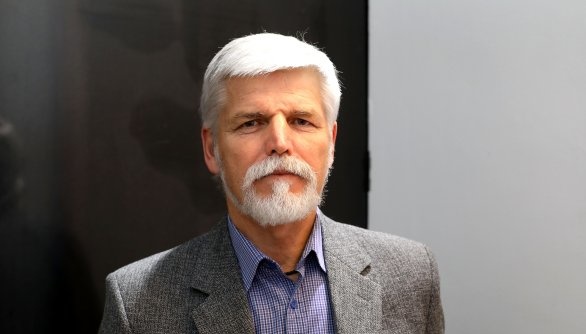 Czechia's president believes China wants to see Russian war on Ukraine drag on
President Petr Pavel of the Czech Republic believes that China cannot be trusted to mediate a settlement between Russia and Ukraine as Beijing would benefit from a long war.
Pavel spoke in an interview with Politico, Ukrinform reports.
"I believe that it is in China's interest to prolong the status quo," Pavel said, "because it can push Russia to a number of concessions."
According to the president, China can receive cheap oil, gas, and other resources from the Russian Federation in exchange for its "no limits" partnership with the Kremlin.
It is also good for China that the West is probably becoming a little bit weaker by supporting Ukraine," he added.
Pavel noted that China is taking lessons from the conflict every day.
"They closely follow what Russia is doing, how the West is reacting," Pavel said.
He also stressed that there were a number of reasons "to be afraid of pro-Russian orientation of current Hungarian leadership."
As reported earlier, the Chinese ambassador to France, Lu Shaye, said the countries that had once been republics within the USSR "do not have an effective status in international law" because, in his opinion, there is no relevant international agreement that would ratify it.
The envoy also mentioned Russian-occupied Crimea, noting that in the Crimea case, everything depends on the "perspective," that "everything is not so simple," and the peninsula was "originally Russian."
In response, Ukrainian Ambassador to France Vadym Omelchenko suggested that Lu Shaye had issues with geography, and recalled that such statements contradicted China's official position.
The European Parliament called on France to declare the ambassador persona non grata.
Chinese Foreign Ministry spokeswoman Mao Ning said China respects the "sovereign state" status of all republics of the former Soviet Union and has always adhered to the principle of mutual respect and equality in relations with them since the establishment of diplomatic relations.
Photo: Ludvík Hradilek, Deník N