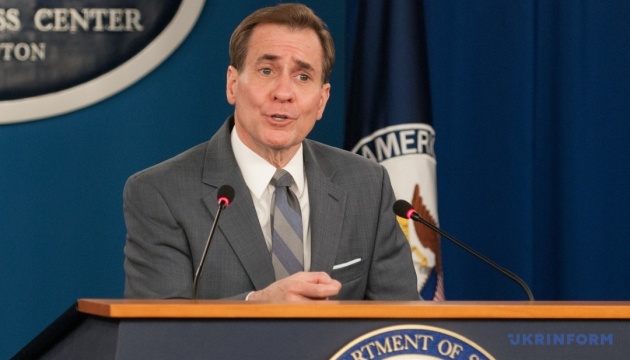 Washington reaffirms support for Ukraine's NATO membership
To acquire membership in NATO, Ukraine should first hold a direct discussion with the military alliance, but the focus of the United States and its allies right now is to make sure that the Ukrainian Armed Forces can repel Russian aggression.
National Security Council Coordinator for Strategic Communications John Kirby said this at a briefing on Monday, April 24, commenting on the U.S. position regarding Ukraine's NATO membership prospects, according to Ukrinform.
"We believe in NATO's open door policy. We also believe that NATO membership has to be a discussion between the country in question and the Alliance. And we certainly wouldn't at all get in the way of those conversations," Kirby said.
He also noted that the United States and its allies are focused right now on making sure that Ukraine can defend itself against a very bloody and violent Russian invasion.
"That's got to be the focus right now - helping Ukraine succeed on the battlefield so that they can succeed at the negotiating table," Kirby said.
NATO Secretary General Jens Stoltenberg said during his visit to Kyiv last week that all NATO member states agree that Ukraine's future is in NATO.